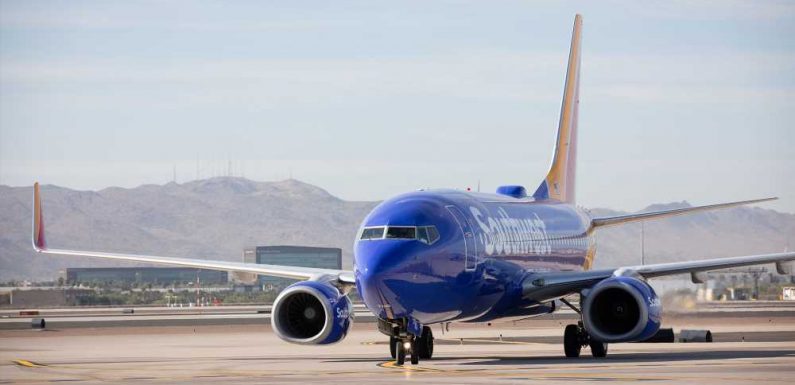 Speaking on CNBC's Squawk on the Street program on Tuesday, Southwest Airlines CEO Gary Kelly explained that the mass of flight cancellations from Oct. 8 to 11 stemmed from air traffic control delays in Florida on Friday that were implemented by the FAA. 
The delays, Kelly said, impacted all of the airports Southwest flies to in the Sunshine State.
"So, by the end of the day we had significant numbers of airplanes and flight crews that were totally out of position and as any, again, any aviation expert knows, it just takes several days to get everything back aligned," he said. 
Southwest canceled more than 2,000 flights between Friday and Sunday and another 435 flights Monday, according to FlightAware. On Sunday, its worst day of the four, Southwest canceled 30% of its flights. 
Related: Congress to airlines: Why are cancellations and delays spiking?
Though he singled out the ATC delays as the primary cause of Southwest's weekend meltdown, Kelly said that staffing shortages exacerbated the situation. 
"We were thinly staffed coming into the weekend, and that certainly didn't help things as we were trying to recover," he said. 
Southwest still needs to hire approximately 2,500 staff during the 2021 calendar year to overcome staffing shortages, Kelly said. 
Staffing shortages have been a problem for Southwest since flyers returned en masse early in the summer, contributing to subpar on-time statistics and higher-than-normal cancellation numbers, especially in June and July.
Related: Southwest executives address subpar on-time performance
In September, the carrier announced that it would reduce flying in an effort to better match its schedule to its staff resources. 
Southwest on Tuesday had largely recovered from its weekend problems. Through 1 p.m. Eastern time, the airline had canceled 2% of scheduled flights, according to FlightAware. 
Source: Read Full Article