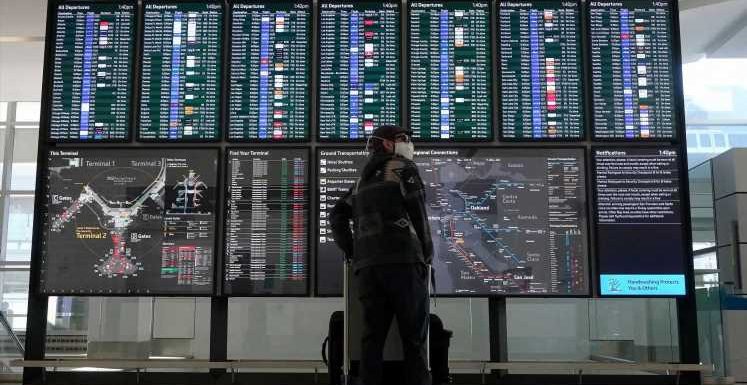 Headed to Mexico or the Caribbean for some sun and fun this winter or over spring break?
Get ready to squeeze a COVID test into your pandemic vacation agenda.
The Centers for Disease Control and Prevention on Tuesday said it will require airline passengers to show proof of a negative COVID test or recovery from COVID before boarding an international flight to the U.S., effective Jan. 26. Airlines are required to deny boarding to those who don't.
Currently, only travelers bound for the United States from the United Kingdom have to present a negative test, a requirement that has been in place only since Dec. 28.
International travel has been decimated by the pandemic, with most European countries off limits to Americans and U.S. restrictions keeping most international visitors away. 
But a surge of pandemic vacationers has flocked to beach destinations that have reopened to tourists, including the Caribbean and Mexico. Some Caribbean destinations require proof of a negative COVID test to enter and have other restrictions, but Mexico does not.
The new requirement, which comes during a surge in coronavirus cases in the U.S., means international travelers face another layer of restrictions.
Source: Read Full Article