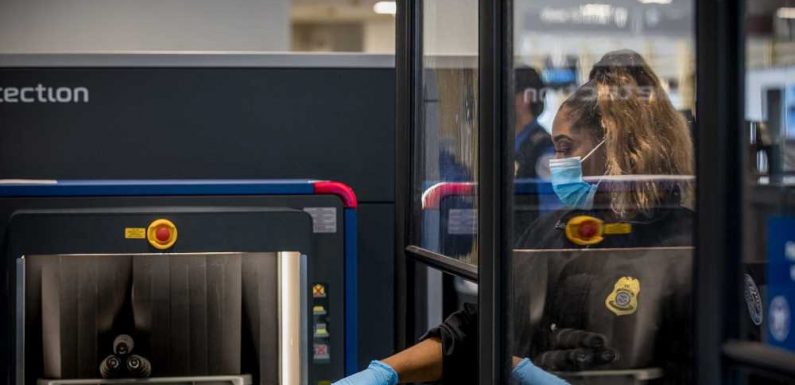 Several major airlines have agreed to temporarily ban firearms in checked luggage on flights to the Washington, D.C. area ahead of President-elect Joe Biden's inauguration.
Following Delta's lead, United Airlines, Alaska Airlines, American Airlines, and Southwest will also not allow passengers to put guns in checked baggage on flights to the capital starting Saturday and lasting through Jan. 23, The Associated Press reported. American Airlines is also bringing back its ban on alcohol to flights in and out of the region, which it first enacted last week.
Delta's CEO, Ed Bastian, confirmed their decision on Thursday in a CNBC interview saying the airline is "on high alert based on the events over the last couple of weeks in Washington."
Additionally, both Delta and American said they would beef up security staffing levels, according to The AP.
Typically, firearms are allowed to be carried in checked baggage as long as they are unloaded and placed in a locked hard-sided container, according to the Transportation Security Administration. Travelers must declare they have a firearm at the ticket counter.
The decision also follows that of the Federal Aviation Administration, which vowed on Wednesday to crack down on unruly passengers amid a growing list of incidents on flights in and out of the area. The agency said anyone who "assaults, threatens, intimidates, or interferes with airline crew members" would face a fine of up to $35,000 and imprisonment through at least the end of March.
The spate of incidents have so far resulted in airline bans and arrests, including a woman who was cuffed after she took off her mask mid-flight and started yelling on an American Airlines flight from Charlotte, N.C., to D.C., as well as 14 passengers who were banned from Alaska Airlines after they belligerently refused to wear their masks on a flight from the capital to Seattle.
A flight attendant union and several high-profile lawmakers, including Sen. Chuck Schumer, have also called for those involved in the deadly pro-Trump riot at the Capitol Building to be banned from flying altogether.
Local officials have warned people not to come to Washington, D.C. for the inauguration –  monuments have shuttered and Airbnb made the decision to cancel all reservations for that week — but Reuters reported about 20,000 National Guard troops are expected to be deployed just in case and those that are already there have been putting in round-the-clock watch duty.
Alison Fox is a contributing writer for Travel + Leisure. When she's not in New York City, she likes to spend her time at the beach or exploring new destinations and hopes to visit every country in the world. Follow her adventures on Instagram.
Source: Read Full Article