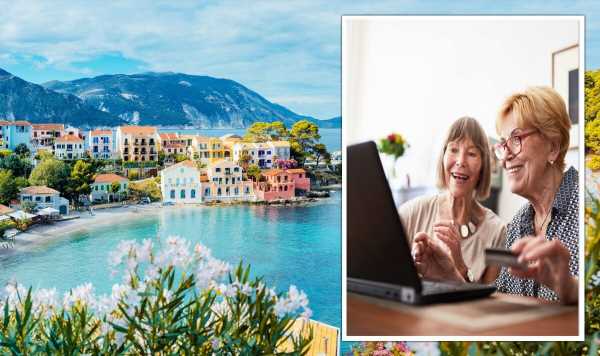 The Cruise: Channel 5 tease travel show in trailers
We use your sign-up to provide content in ways you've consented to and to improve our understanding of you. This may include adverts from us and 3rd parties based on our understanding. You can unsubscribe at any time. More info
Sadly there are many scammers looking to take advantage of Britons booking a holiday. Travel expert Rob Staines shared some of the most common traps with Express.co.uk.
Rob said: "Never book accommodation, tours, car hire or excursions on websites you're unsure of or pay for anything via bank transfer.
"Always pay with a credit card or debit if you haven't got one. Paying for anything with bank transfer or cash cannot be traced.
"Credit card companies can claw back funds offering much greater protections under Section 75 of the consumer rights act."
Credit card companies may be able to get back funds for a tourist if they're scammed, offering much greater protection.
Rob added: "When booking accomodation on legitimate sites, if there are private contact details displayed or burnt into pictures, never use them!
"Scammers have been setting up fake adverts and luring interested parties to contact them directly.
"Only ever make enquiries, contact or payment by using the official channels spelt out by that site.
"Big companies would never allow direct contact with owners as they effectively work as an agent on their behalf.
"Never send scanned copies of passports or driver's licences."
It's always safest to book accommodation through a registered site. That way consumers should be given more protection if something goes wrong.
Tourists should also be able to see reviews from travellers who previously visited the property.
Rob said: "Don't be tempted by adverts on social media, offering enticing holidays at unbelievable prices.
"Always go to reputable companies with decent reputations – if it seems too good to be true, it usually is!"
Many scammers use cheap social media adverts to catch out hopeful British holidaymakers.
A bargain holiday might be tempting but if it seems far too good to be true, unfortunately it probably is.
Some properties may not exist or adverts could be used to steal people's personal data.
Worried tourists could book using a travel agent or with a package holiday company for added security.
Companies registered with ATOL or ABTA should meet certain guidelines for consumer security.
Although many destinations have scrapped Covid tests, some countries such as Spain and Portugal still require unvaccinated Britons to take tests.
Rob warned: "Fake companies are approaching people with bookings to say they need a Covid test for their destination.
"This should never happen and it's imperative consumers check with their airline/embassy of destination country/FCDO website for specific entry requirements."
Unvaccinated Britons visiting Portugal will need to have a test performed by a healthcare professional to meet the guidelines.
Source: Read Full Article