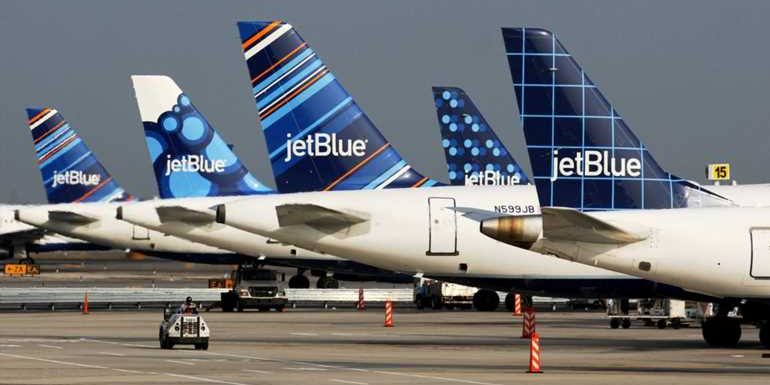 JetBlue will offer new perks in 2022 for TrueBlue loyalty club members with elite Mosaic-level status. The discount carrier will also introduce a second elite tier, called Mosaic+, for 2022.
Beginning Jan. 5, Mosaic members can purchase the carrier's Even More Space extra legroom seats using TrueBlue points, then receive a full rebate on those points after flying. The benefit is also available to companion flyers of Mosaic members.
Offering customers with elite status what amounts to free extra legroom seats is a first for the carrier, but as of yet, the offering isn't permanent. The new perk, like others announced by JetBlue late last week, is only slated to last through the end of 2022.
A new, elite-plus loyalty level
The carrier also revealed the new Mosaic+ loyalty tier for individuals who have earned at least 45,000 Mosaic qualifying points this year or who have spent at least $150,000 on a co-branded JetBlue credit card. By comparison, TrueBlue members can earn basic Mosaic status with as few as 12,000 qualifying points or by credit card spend of $50,000.
• Related: American, JetBlue add reciprocal loyalty benefits
Mosaic+ members will be eligible for up to four upgrades to JetBlue's Mint business class next year, though the offer does not apply to the carrier's new London flights, which feature an enhanced Mint cabin. Upgrades can be redeemed within 24 hours of a flight, pending availability.
Mosaic members will also receive free upgrades in 2022 to business class on the Heathrow Express train, which travels between Heathrow Airport and London's central Paddington Station.
• Related: JetBlue starts placing its code on Aer Lingus flights
Source: Read Full Article