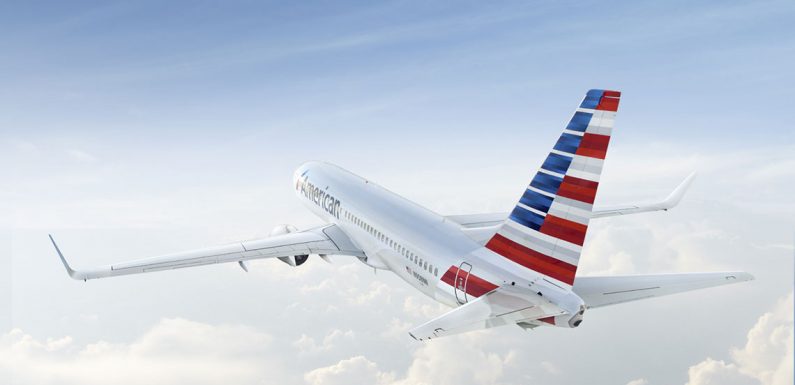 Airlines are sticking to their Covid-19 vaccine mandates for employees even after an executive order by Texas Gov. Greg Abbott barring businesses in the state from enacting them.
Abbott's executive order, issued on Oct. 11, directed that no entity in the state can "compel receipt of a Covid-19 vaccine" to any employee or customer who objected to it for reasons of personal conscience, religious objection or medical reasons, "including prior recovery from Covid-19."
The order calls for violators to be fined and for the state legislature to enact the same rule through legislation when it convenes in the coming weeks.
The Dallas-headquartered Southwest Airlines, which last week announced that its employees without approved exemptions must be fully vaccinated by Dec. 8, is continuing that policy despite Abbott's order, however.
The carrier announced the mandate to comply with an executive order from U.S. President Joe Biden that requires companies with federally contracted business to have a fully vaccinated workforce, and the carrier still intends to comply with that order.
"According to the President's executive order, federal action supersedes any state mandate or law, and we would be expected to comply with the president's order to remain compliant as a federal contractor," Southwest said in its statement. "We will continue to follow all orders closely and keep our employees updated on any potential changes to existing policies."
American Airlines, also headquartered in Dallas, issued a similar statement, saying the federal mandate supersedes any conflicting state laws. "This does not change anything for American," according to the statement.
With the matter likely to end up in the courts, the FAA also weighed in on speculation that widespread cancellations by Southwest over the past weekend were a result of employee shortages spurred by the vaccine mandate announcement. Both Southwest and its pilots union said there were no employee actions against the mandate, and the FAA backed up those statements.
Related: Judge blocks United from placing unvaccinated employees on unpaid leave
"To be clear: None of the information from Southwest, its pilots union or the FAA indicates that this weekend's cancellations were related to vaccine mandates," the FAA said in a tweet on Oct. 11.
While airlines have had to address vaccine mandates more immediately because of their status as government contractors, other travel suppliers, including hotels, likely will have to address the matter with Biden's plans for the Department of Labor to mandate vaccines or weekly testing at companies with more than 100 employees.
Justin Bragiel, general counsel with the Texas Hotel & Lodging Association, said to date that few companies have implemented a vaccine mandate, although they are encouraging their employees to be vaccinated. Abbott's order is just another point to be evaluated, he said.
"Our industry, like others across the nation, is still awaiting the release of OSHA's Temporary Emergency Standard," he said. "When that is released, we will balance the federal OSHA requirements with the governor's order, and any associated state legislation that may be enacted at that point in time, to determine how to proceed."
Source: Business Travel News
Source: Read Full Article