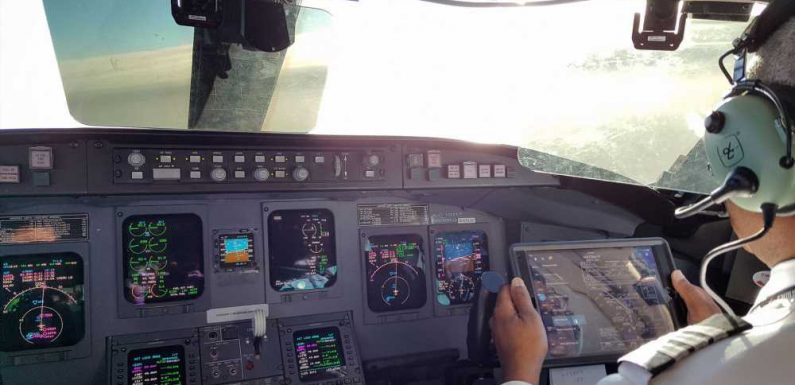 American Airlines subsidiaries Piedmont and Envoy have agreed to new pilot contracts that will make them the highest-paying regional airlines. 
The agreements between those carriers and the Air Line Pilots Association (ALPA) comes amid a pilot shortage that has led major airlines, including American, to sharply reduce flying within their regional networks. American CEO Robert Isom said last week that the carrier has nearly 100 grounded regional aircraft. 
American uses its subsidiaries Piedmont, Envoy and PSA — as well as contracted partners SkyWest and Republic Airways, to operate its American Eagle regional routes. 
Related: Unions oppose proposal to raise pilot retirement age
In an attempt to shore up hiring and retention, Piedmont has now agreed to first-year captain pay of $146 per hour, close to double the previous rate of $78. First-year co-pilot pay will jump from $51 per hour to $90 per hour. 
Piedmont said that those wages will be 50% to 70% higher than wages paid by the previous highest-paid U.S. regional airline, Delta subsidiary Endeavor. 
"Including all bonuses, a new-hire pilot should expect to make 31% more than pilots at Endeavor and 10% more than pilots at leading ultralow-cost carriers over the first five years," Piedmont said. 
Piedmont has also sweetened its union contract for experienced captains, who will now be able to make more than $150 an hour immediately, said Steve Keefer, the carrier's vice president of flight operations. 
"We want to grow this airline, and we need pilots to do that," said Piedmont CEO Eric Morgan. "This deal will attract new first officers and the experienced captains we need for future opportunities, while also taking really good care of the pilots already flying for Piedmont."
The carrier is aiming to hire more than 400 pilots this year. 
The increases are kicking in two years ahead of when the contract between ALPA's Piedmont pilots and the airline was to become amendable in 2024. And the deal also includes an extension of the contract through 2029. 
Related: Republic Airways requests exemption to 1,500-hour rule for new pilots
In a press release, Piedmont did not address whether the full extent of the wage hike will remain in place beyond 2024. But if the arrangement is similar to the deal announced by Envoy on Saturday, entry pay would be dialed back at that time. 
Envoy said that under a contract extension through July 2029, a first officer's pay will be 10% higher than at any regional carrier not owned by American Airlines, while captain pay will be 10% higher. 
In addition, through Aug. 31, 2024, Envoy pilots will receive what the contract refers to as a "pilot supply premium" of 50% added to their hourly pay rate. 
Source: Read Full Article