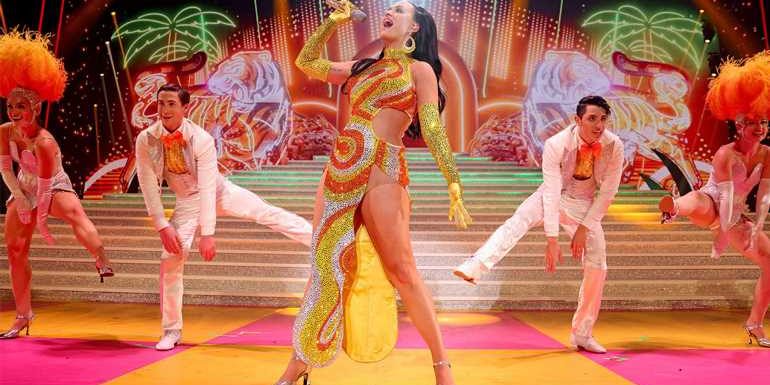 Well received, sold-out performances from country superstar Carrie Underwood and pop sensation Katy Perry have launched Las Vegas' newest stage, Resorts World Theatre, with even more star power on the way.
Concerts West/AEG Presents programs and operates the theater, which has a capacity of 5,000. Sceno Plus, the firm behind six other theaters in Las Vegas, designed the venue with the farthest seat from the stage only 150 feet away.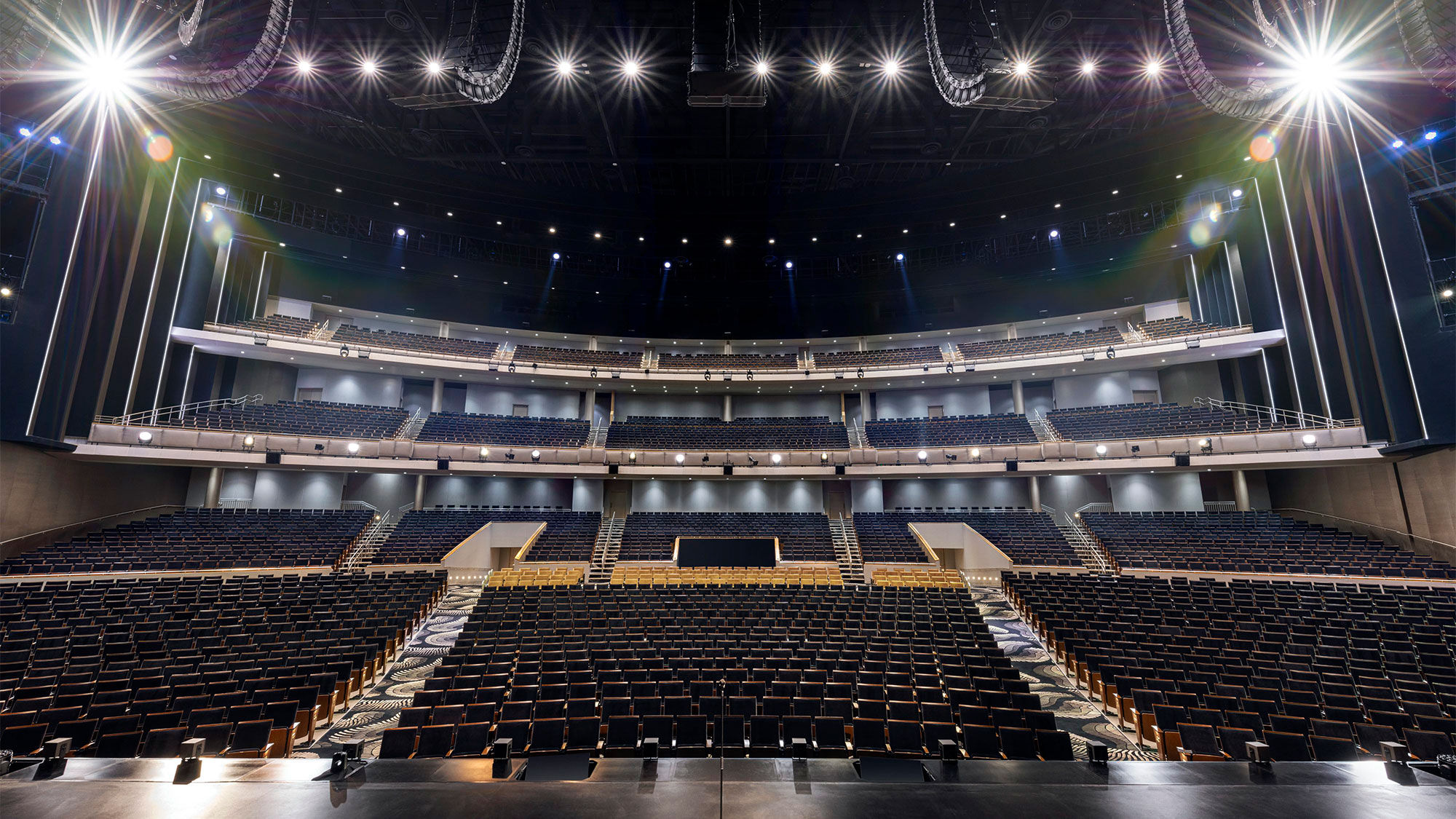 At 13,550 square feet, it's the Strip's largest and tallest stage to date. High-definition LED screens total more than 5,000 square feet and can be configured in a variety of ways, depending on the performances. More than 200 L-Acoustics speakers, powered by L-ISA Hyperreal Sound technology, create the audio experience.
Featuring polished stone, bright metal and a dark and shiny palette, the theater was designed to be reminiscent of Champagne bottles and an elegant night out.  A distinctive, modern chandelier tops the four-story lobby. A dedicated VIP guest entrance leads to a private salon with lounge and bar services and an exclusive 104-seat section.
• Related: Resorts World, a massive but welcoming experience
"In collaboration with AEG, we are excited to introduce our guests to an extraordinary venue integrating world-class talent, innovative design by our partners at Sceno Plus and cutting-edge technology," said Scott Sibella, president of Resorts World Las Vegas. "The Resorts World Theatre celebrates our customers by delivering on our brand promise of exceeding industry standards through luxury and high-tech, multisensory experiences."
Underwood's high-energy performance on opening night in December kept the crowd on its feet. Dancers and aerialists supported the multi-Grammy winner, who wore an array of one-of-a-kind costumes. An elaborate water wall feature defined the finale.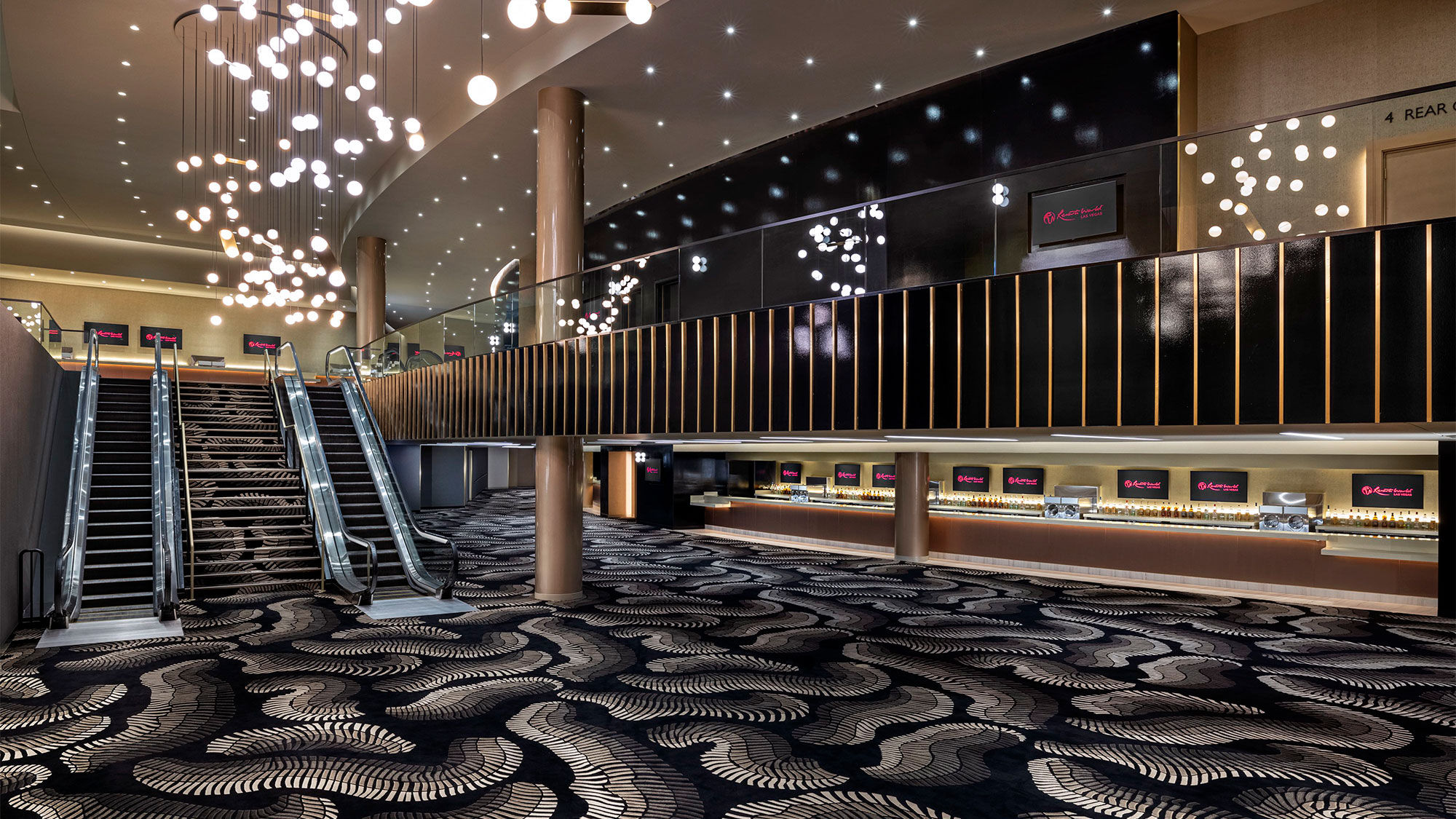 "It's such a special honor to be the first artist to perform on this incredible stage in a brand-new, beautiful, state-of-the-art theater at such an exciting new destination as Resorts World Las Vegas," said Underwood, whose "Reflection" show returns on March 23 and runs through May 21. See www.rwlasvegas.com/entertainment/carrie-underwood/ for details.
Perry's whimsical performance re-created some of her most iconic music-video artistry and included massive props. She encouraged fans to wear masks, even talking to an oversize mask onstage at one point. Additional "Katy Perry: Play" shows are on tap in January and March. Go to www.rwlasvegas.com/entertainment/katy-perry/ to learn more.
"As with everything I do, 'Play' is massively colorful for the kids, with a deep wink for the adults," Perry said. "The show is a funny, playful trip and was designed specifically for this theater in Vegas. Honestly, I couldn't ever travel this show from arena to arena. These sets are larger than life — literally — and the perfect excuse to wake up in Vegas."
Celine Dion canceled performances in November, January and February for health reasons, and no new dates have been announced. Luke Bryan is set for shows on Feb. 11, 12, 16, 18, 19 and 20, and Michael Buble is scheduled for a run from April 27 to May 7.
Go to Resorts World's website for schedules and ticket information.
Source: Read Full Article