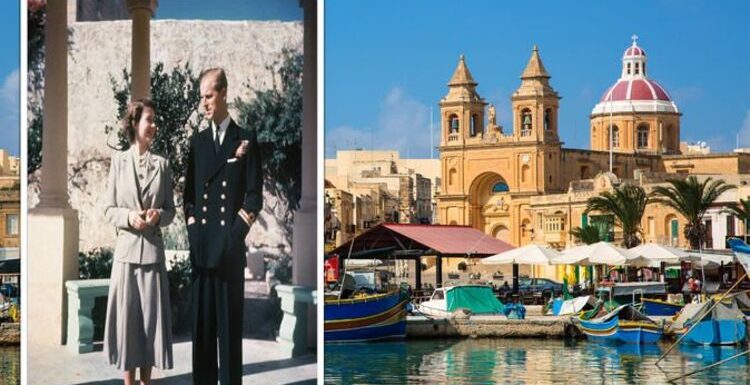 Malta: Expert discusses 'secret underworld' under streets
We use your sign-up to provide content in ways you've consented to and to improve our understanding of you. This may include adverts from us and 3rd parties based on our understanding. You can unsubscribe at any time. More info
Research from Golf Travel Centre looked at the amazing holiday destinations the royal family have visited over the years. One incredible island has been described as "very special" by The Queen.
The stunning island of Malta was the chosen destination for The Queen and Prince Philip's honeymoon.
In 2015 at the Commonwealth Heads of Government Meeting in Malta, Queen Elizabeth expressed her fondness for the island.
She said: "Malta was always very special to me. I remember happy days here with Prince Philip when we were first married."
The Queen (then Princess) and Prince Philip made regular visits to Malta after the Second World War, staying at the Villa Guardamangia.
A stunning Baroque villa, it was built in the mid 18th century and covers around 1,500 square metres.
The property includes 18 rooms, stables, a large garden, wells, a war shelter and other facilities.
Based just outside Malta's capital city of Valletta, the villa is currently undergoing restoration.
The Queen also used to dance with Prince Philip in the ballroom at the Hotel Meridien Phoenicia.
Malta is a fantastic destination for families and couples with many activities for visitors to enjoy.
British tourists can visit the stunning island of Gozo, just a half an hour ferry ride from the mainland.
Gozo has beautiful beaches including some breathtaking spots with fewer crowds than the rest of the island.
Golf Travel Centre said: "Offering sunshine over 300 days a year, Malta is a fantastic place to visit, just a three hour flight away from the UK.
"Renowned for its hospitality, stunning waterscapes, and rich history, we can definitely see why this is one of the Royal's top choices."
Game of Thrones fans will be able to spot many of the show's incredible backdrops in Malta, including the setting of Daenerys and Khal Drogo's wedding.
The capital Valletta has many charming cafes and restaurants and has a rich historical past.
The World Heritage city is Baroque style and has many beautiful churches and palaces for tourists to explore.
British tourists will need to show proof of being vaccinated to travel to Malta. They can use the NHS Covid pass to enter.
Travellers who are not fully vaccinated will need to take a PCR test within 72 hours of travel and quarantine for 14 days.
Children aged five to 11 need to be accompanied by a vaccinated guardian and must take a PCR test 72 hours before travel.
British tourists should check the UK Government website before travelling to Malta as restrictions can change rapidly.
Source: Read Full Article