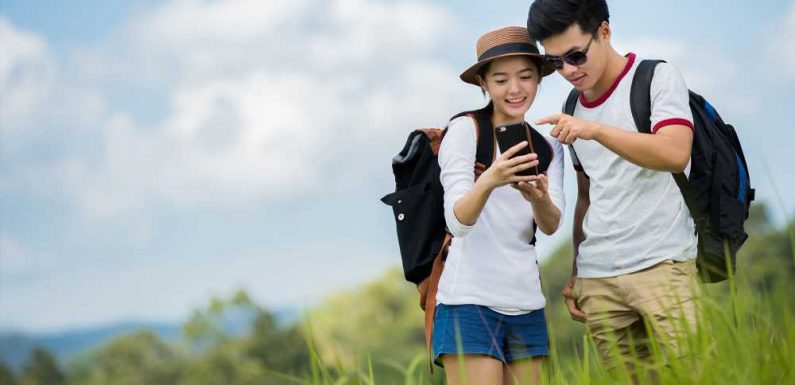 President Joe Biden's plan to ease restrictions on inbound travel has drawn high praise from U.S. travel industry leaders, with U.S. Travel Association president and CEO Roger Dow proclaiming the move "a major turning point." 
The Biden administration's updated international travel policy will allow foreign nationals to fly into the U.S., provided they can demonstrate proof of vaccination before boarding and proof of a negative Covid test taken within three days of their flight. 
During a press briefing on Monday, White House press secretary Jen Psaki confirmed that the new policy would go into effect sometime in early November, calling the change part of the administration's efforts to create a more "equitable and clear" strategy around the resumption of widespread international travel to the U.S.
Existing U.S. policy has essentially banned travel from many nations that normally comprise the bulk of U.S. inbound travel, including China, India, Brazil, the U.K., Ireland and countries within the European Schengen area, even though many of those countries have reopened their borders to U.S. travelers, albeit with rules and restrictions in place. 
"The U.S. Travel Association expresses its deep appreciation to the president and his advisors … for working with the industry to develop a plan to restart international travel and safely reconnect America with the world," added Dow.
World Travel & Tourism Council president and CEO Julia Simpson called the decision "welcome news" on the economic front in particular, citing WTTC research suggesting that the reopening of U.S. borders could "pump $198 million back into the U.S. economy every single day."
"WTTC strongly advocates for fully vaccinated citizens to be able to travel freely and safely, irrespective of where they're traveling from," said Simpson.
ASTA similarly lauded Biden's move, commending the administration for incorporating "common-sense measures" around vaccination and testing standards and "aligning standards with the governments of our main outbound markets, including Canada, the EU and the U.K."
"The travel industry as a whole will not recover from Covid until international travel restarts in earnest," said ASTA in a statement. "Today marks a big step forward toward that goal."
New York and California are pleased
For U.S. destinations especially reliant on international travel — including New York, Los Angeles and San Francisco — the opening of borders to vaccinated travelers is expected to provide a much-needed boost. 
According to destination marketing organization Visit California, foreign travelers spent more than $28 billion in California in 2019, making international tourism the state's largest export.
"This news truly changes the game for California's economic recovery," said Visit California president and CEO Caroline Beteta.
Likewise, NYC & Company CEO Fred Dixon called a restart of international tourism "critical" to New York's ongoing recovery, with international travel accounting for 20% of the city's visitor volume in a typical year, as well as 50% of tourism spending and 50% of hotel room nights. 
"International visitors stay longer and spend more," said Dixon. "As the number one port of entry for the U.S. and the city with the highest share of overseas travel, the decision to open international borders safely is the news we have been waiting for and a shot in the arm for our industry."
News of the policy revamp also was warmly received by the U.S. airline industry. 
Nicholas Calio, president and CEO of trade group Airlines for America, said the White House's announcement was "a positive step in our nation's recovery," and that the aviation sector looks "forward to working with the administration over the coming weeks to implement this new global system."
United echoed Calio's sentiments, coming out in support of the administration's decision and calling the announcement "welcome news for our customers."
Source: Read Full Article