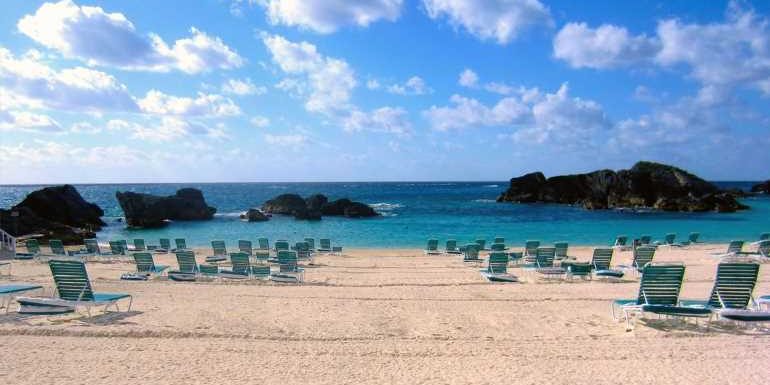 Bermuda will no longer allow unvaccinated visitors ages 12 and older, effective March 7. 
Visitors must provide proof of vaccination as well as as a negative antigen or PCR test result taken within two days prior to arrival. This information must be uploaded to a traveler authorization form  24 to 48 hours before arrival.
The Covid test upon arrival will be eliminated as will the subsequent tests on days 4 and 10 of a traveler's stay. 
Fully vaccinated is defined as having received a full course of a Covid-19 vaccine (one or two doses) with at least 14 days having passed since the last dose and before arrival in Bermuda.
Visitors under 12 years old do not need to be vaccinated as long as they are accompanied by vaccinated family members.
Vaccinated visitors who have recently recovered from Covid but test positive on a PCR test will not be allowed to enter Bermuda.
Current regulations for vaccinated visitors remain in effect until March 7: complete the travel authorization form (cost is $75 and covers the Covid arrival test and subsequent tests) and present a negative PCR or antigen test result taken four days prior to arrival.
Source: Read Full Article