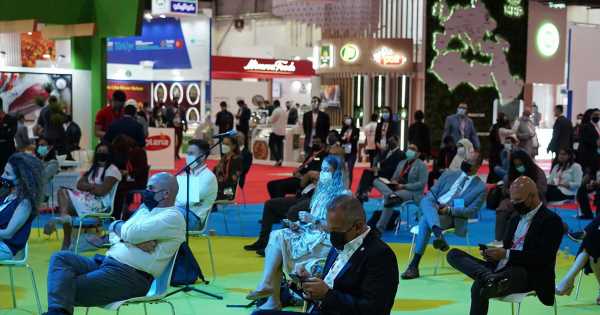 Gulfood and GITEX attracted 50,000 global visitors to the Dubai as events and exhibitions drive business back to the emirate.
Gulfoods attracted visitors from 162 countries who braved the quarantine measures to be part of the exhibition, said LohMirmand.
For an industry whose function is to bring thousands of visitors together under one roof, Dubai's exhibitions and events industry was challenged by the weight of the pandemic last year, but is rebounding as it becomes increasingly adept at adapting to the new normal.
Although the Dubai World Trade Centre (DWTC) functioned as a field hospital for three months at the onset of the pandemic, the team had already started strategising how to bring events back to Dubai last March, said Trixie LohMirmand, executive vice president of the Dubai World Trade Centre and UFI board member.
"We were the only one thinking of reopening already during a shutdown," said LohMirmand, speaking at the Dubai Global Events Re-opening Forum as part of a panel of key stakeholders discussing the success and experience of the emirate's 12-month journey to create the biggest and safest comeback in the events industry.
Source: Read Full Article