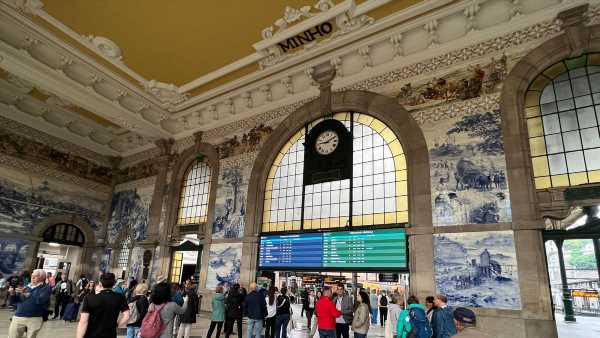 One of the first things that struck me as I set out to explore Porto — besides, of course, the historic city center's colorful townhomes with their terra cotta roofs and the famed port wine houses that line the postcard-perfect Douro riverfront — was the people.
Anyone I made even the slightest eye contact with returned it with a warm, welcoming smile and/or a hello. That's something I'm used to as a long-time resident of the U.S. Southwest but something that, while traveling, I am often quickly reminded is not necessarily common practice elsewhere.
In Portugal's second-largest city, the warm people proved to be just the first of many pleasant surprises. One of Europe's oldest and most picturesque city centers, Porto offers a unique blend of medieval history, cosmopolitan chic and rich wine culture as well as a mix of river port and beach life.
• Related: Discovering the 'Wow' factor in Portugal
And while it is an increasingly popular destination for tourists, it has not (yet) been choked by the crowds that have taken over the streets of cities like Venice, Rome and Paris every summer.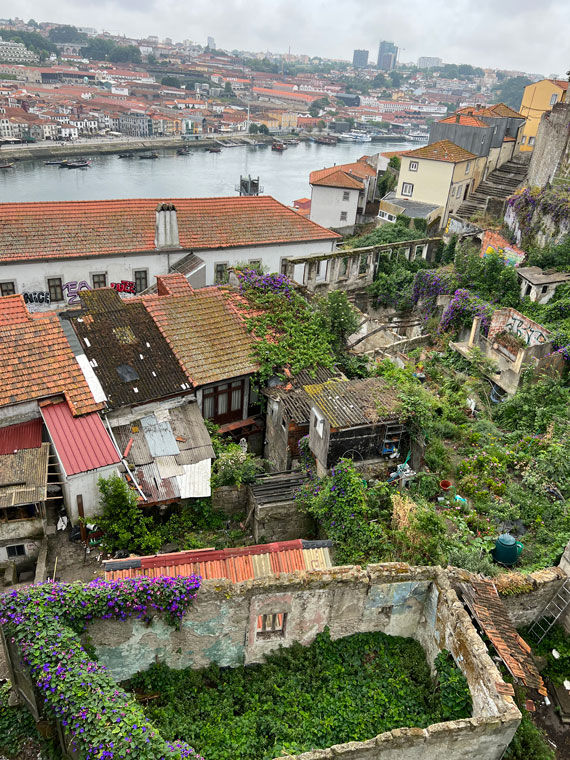 Sure, there were plenty of visitors, including what appeared to a be a fair amount of bachelorette party weekends on sightseeing boats along the Douro. But it proved just the right mix to keep things vibrant, without feeling congested.
I traveled to Porto over Memorial Day weekend for a seven-day Douro Valley river cruise with Uniworld Boutique River Cruises. Like most Douro river itineraries, the cruise sailed roundtrip from Porto, with an overnight and full day on each end to explore the city and its very distinct vibes.
Shaking off the jet lag
I landed in Porto fairly early in the day, which gave me an opportunity to explore the riverwalk and cobblestone-lined streets and hilly alleys of the Gaia side of the river, home to some of the region's biggest port houses. I was too jet-lagged to wander over the famed Ponte Dom Luis I bridge to the city center or try to navigate a wine house tour. Instead, I simply wandered and enjoyed the beautiful views across the river and watching traditional flat-bottom wooden boats, or rabelos, ferry visitors rather than wine barrels back and forth to the mouth of the Atlantic.
The next morning, I joined a walking tour across the upper level of the bridge, which offered stunning views in every direction, including remnants of 14th century fortification walls, colorful street art and sweeping Baroque church towers. We made our way to one of the highest points in the city, Se Cathreda, which is a stop for people making their pilgrimage along the region's famed Camino de Santiago.
From there we hit other must-sees, including the San Bento train station — known for its blue- and white-tiled azulejos, or murals that tell stories of the city's rich history — and the Bolhao Market, an open-air farmers market that offers fresh fruits and vegetables and, as you'd expect in this city, many choices of local canned sardines and salted cod.
Heading back toward the Douro, my friend and I broke off from the tour and wandered Santa Catarina Street, a bustling strip of beautiful cafes, shops and historical landmarks.
Exploring by e-bike
On the return leg of my cruise I saw another side of Porto when I joined an e-bike tour arranged by Uniworld that took us just a few kilometers from the city center to the mouth of the Atlantic. We rode leisurely through an authentic fishing village where locals were cooking and eating lunch on the sidewalks of the narrow cobblestone streets, then to a busy port area that included a public laundry with a maze of outdoor lines where women were hanging their clothes out to dry.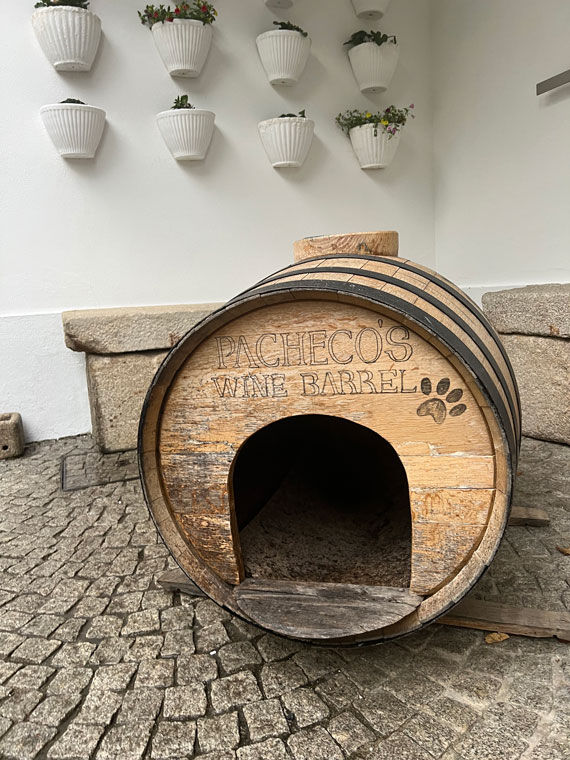 From there we hopped on a 20-kilometer-long bike path that gave a taste of Porto's beach scene as we wound our way along the dunes, watching families, windsurfers — and lots of dogs — enjoying the weekend among its array of waterfront cafes, ice cream parlors and street markets. Our final stop was Praia do Senhor da Pedra beach, a chapel built in the 1600s on giant boulders that juts out into the sea.
• Related: To Douro or not to Douro?
Porto, of course, also marks the entry to Portugal's famed Douro River Valley wine country. And while I didn't get an opportunity to experience any of Porto's pousadas or city hotels, we did have dinner one night during our cruise at a hotel that is on the top of my list for my next visit to the region: the luxurious Wine House Hotel and spa, located roughly 40 miles from Porto on the 126-acre Quinta da Pacheca wine estate. In addition to accommodations in an 18th century manor, the property features free-standing, wine barrel-shaped rooms in the vineyard itself.
There's even a wine barrel-turned-doghouse at the entrance for the resident rescue pooch, Pacheco, who wanders the grounds freely, seemingly on a mission to prove Portuguese dogs are even friendlier than its people.
Source: Read Full Article