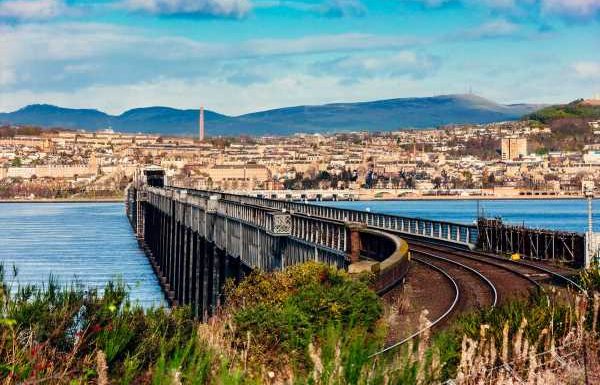 During lockdown, many of us made the pilgrimage back to our family homes – and rediscovered them through fresh eyes. Part guide, part love letter, "Home towns" is a new series in which we celebrate where we're from. After all, it could be a while before we can go anywhere else…
As the first lockdown in March 2020 became increasingly imminent, I booked a ticket back to Scotland for what would eventually be the longest I'd spent there since university. I was scared of weeks of isolation in my London flat, of loneliness setting in as I tried to strike up conversation with my uncooperative house plants. By the time the train pulled into Dundee, my much-maligned home city on the River Tay, both my parents were self-isolating with symptoms that would later turn out to be Covid. Once recovered, we spent the rest of lockdown going through all the clichés – failed sourdough starter, ever denser loaves of banana bread, seeds poked into soil-filled egg cartons.
I took to life back in the motherland with all the irritating zeal of the newly converted. Although I love my corner of East London, daily exercise there means dutiful laps of the same patches of green, dodging empty baggies and firework wrappers. In Scotland, it means expeditions past wind-lashed sand dunes, circuits of the reservoir along paths criss-crossed by red squirrels, bike rides through conifer forest that gives way to marshland and reed beds.
Read more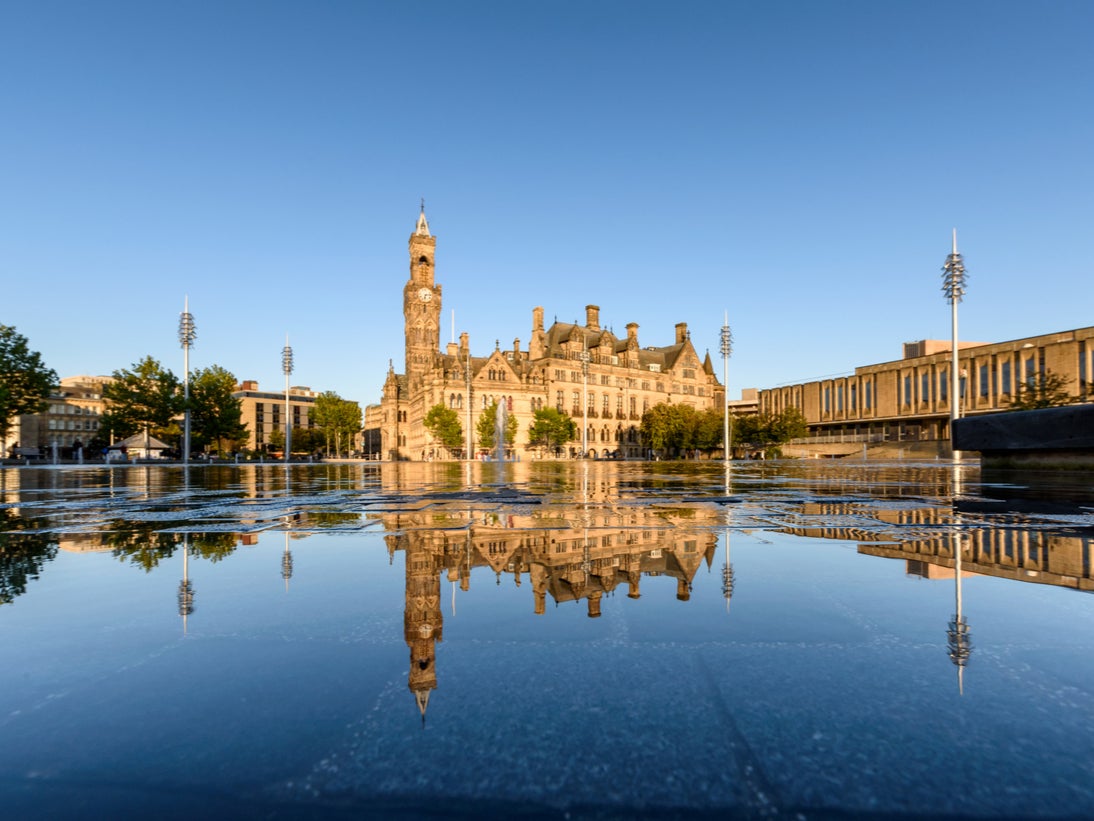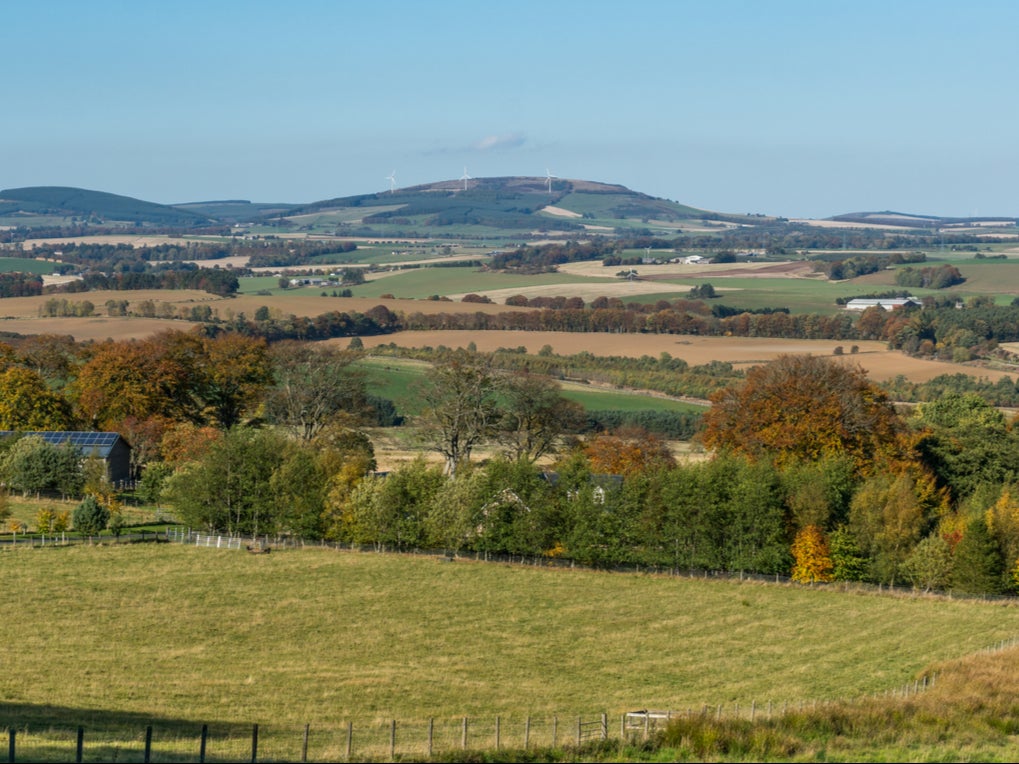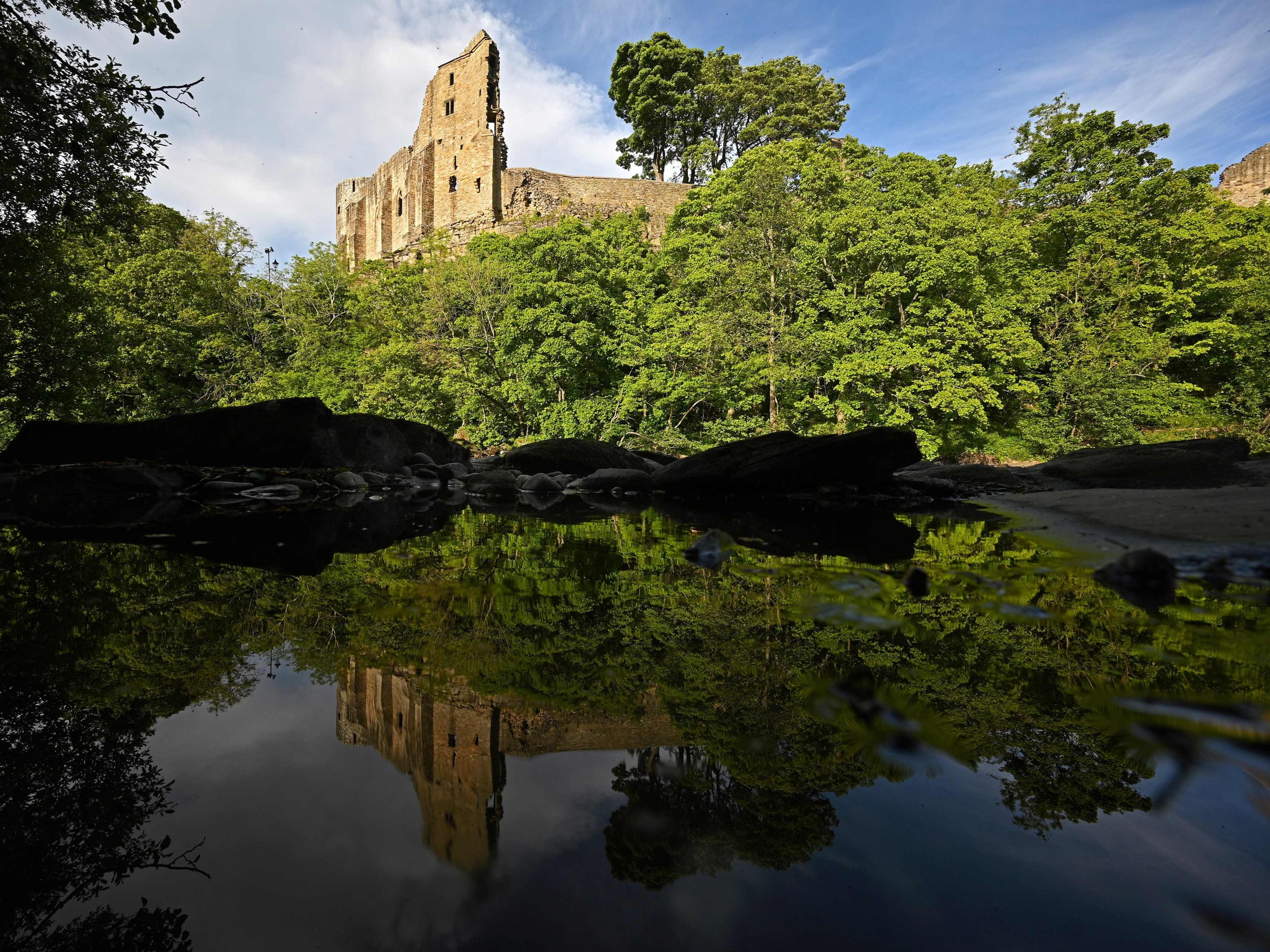 Spring rolled into summer and, not prepared for warmer weather, I snipped the legs off a pair of pug-emblazoned pyjama bottoms to create some hideous makeshift shorts. As businesses reopened, I found everything a millennial could want – my parents rolled their eyes as I exclaimed over sourdough pizza, artisan cheese shops and plastic-free grocers. Smug photos labelled 'chard and courgettes coming along nicely' and 'beauts sunset – again!' were WhatsApped to friends back in London, and rightly ignored.
My newfound love for the city and its surroundings is in sharp contrast to my feelings as an itchy-footed teenager. Aberdeen has granite; Dundee has concrete, the shabby legacy of a demolition-happy council in the 1960s that tore down many historic buildings. Such drab surroundings meant the city was exclusively referred to as 'Scumdee', or occasionally 'Fundee' combined with a sarcastic eye roll. While the Caird Hall once hosted The Beatles and David Bowie, all the bands we wanted to see now skipped Dundee entirely; shopping here was crap too, so we'd take the train through to Glasgow or Edinburgh to load up on bath bombs from Lush.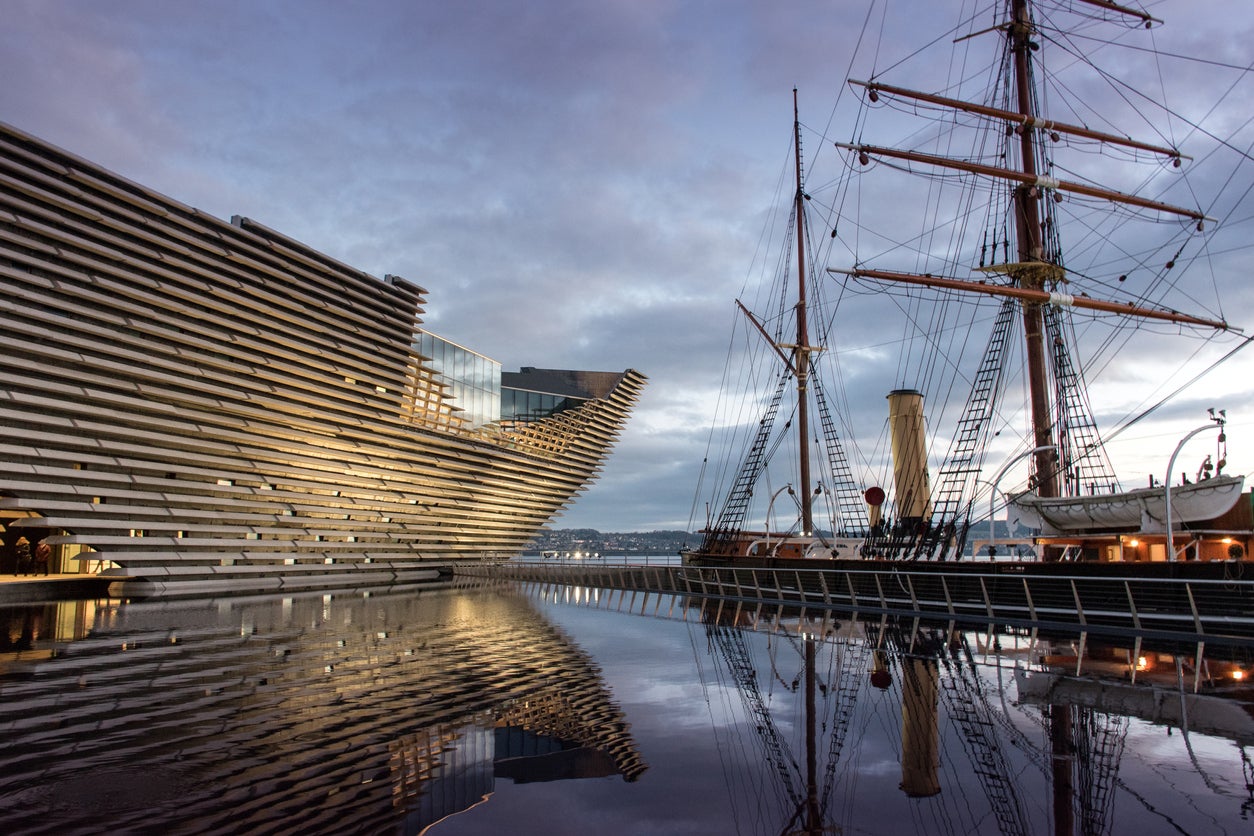 It was a place of former industrial glories, of the jute mills, factories for Michelin, Timex, Levi's – all departed. Zero hours contracts rushed in, but couldn't plug the gap; the city's demons are, sadly, still not far from the surface. Dundee has some of the highest child poverty levels in Scotland and foodbank use has increased in recent years, exacerbated by the pandemic. The city also holds the unhappy title of drug death capital of Europe.
At last, Dundee is settling into a new role as Scotland's scrappy underdog, and already punching with the heavyweights
However, it seems that Dundee is slowly, finally, starting to back itself, and can hopefully rise to the challenges still facing its residents. In the years since I moved away, the city has poured money into redevelopment, particularly at the waterfront. The £80m cultural boost of the V&A Dundee opened in 2018, clad in slices of concrete that glow golden at sunset, or remain stubbornly slate grey as the haar (sea fog) rolls in. The country's first design museum brought day-trippers from, rather than to, Edinburgh and Glasgow, and a flurry of new hotels and restaurants sprung up around the launch. The museum welcomed its millionth visitor in February 2020, just before the city was shuttered for weeks that flowed into unexpected months.
INDY/
GO Weekly Newsletter
TIME TO TRAVEL!
Read our full mailing list consent terms here
INDY/
GO Weekly Newsletter
TIME TO TRAVEL!
Read our full mailing list consent terms here
At last, Dundee is settling into a new role as Scotland's scrappy underdog, and already punching with the heavyweights – a rebirth on the river. I'm back here again for another lockdown, and it finally feels like home.
City of culture
Galleries and museums pay homage to the city's rich design heritage: the V&A is the main draw, with upcoming exhibitions including 'Night Fever: Designing Club Culture' and 'Michael Clark: Cosmic Dancer'. When it re-opens, the McManus Galleries is worth a visit – 'A Love Letter to Dundee' showcases Joseph McKenzie's beautiful photographs of life in the tenements and factories. The Dundee Rep theatre is home to a full-time ensemble of actors, while Dundee Contemporary Arts has a great indie cinema. Step aboard the RRS Discovery (Captain Scott's ship during his successful Antarctic expedition in 1901) and you can practically hear the sea ice creaking.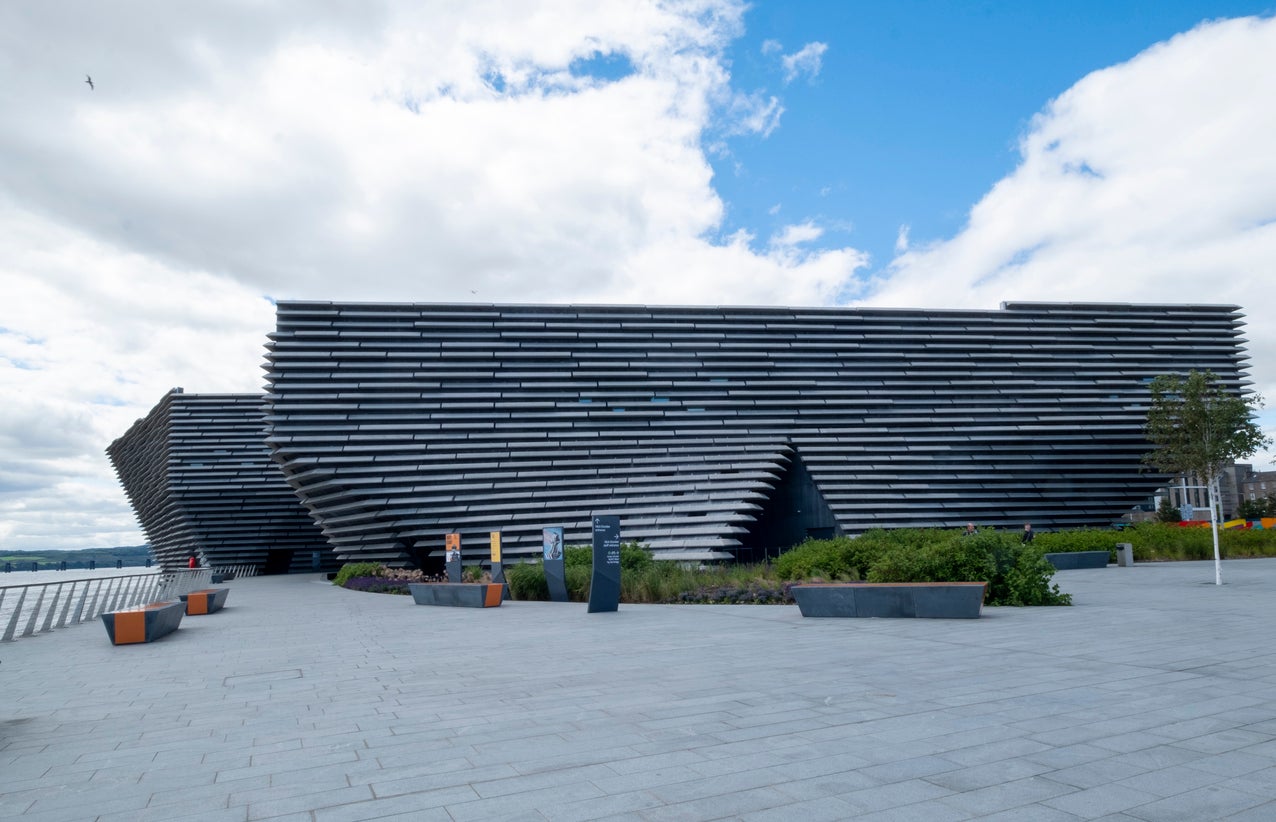 Take a stroll
The best walk is along the riverside – start at the Tay Rail Bridge, and pass the Discovery and the V&A to reach the port. Follow the footpath under the shadows of docked oil rigs, and you'll eventually see yachts sailing out from the former fishing village of Broughty Ferry. Reward your efforts with fish and chips (Murray's and Glenn's are just a stone's throw away from each other) and a cold beer. It would be rude not to finish with a Nutella ripple gelato from nearby Visocchi's, too.
Eat up
Spare a thought for the Howff Secret Supper Club: due to launch in a secret dining room in October 2020, the pandemic has forced the team to serve takeaway for the time being. Order the lamb shank and the chocolate and espresso delice – they promise to push boundaries even further when they're finally allowed to welcome guests. The Newport Restaurant across the bay serves an at-home tasting menu from Masterchef: The Professionals winner Jamie Scott, while the open air Farmers' Market showcases local game and seafood, artisan pastries and craft spirits. It's the perfect spot for one of Dundee's much-loved "pehs" ("pies", in the local "oary" dialect): head to the WeeCook Kitchen's stall.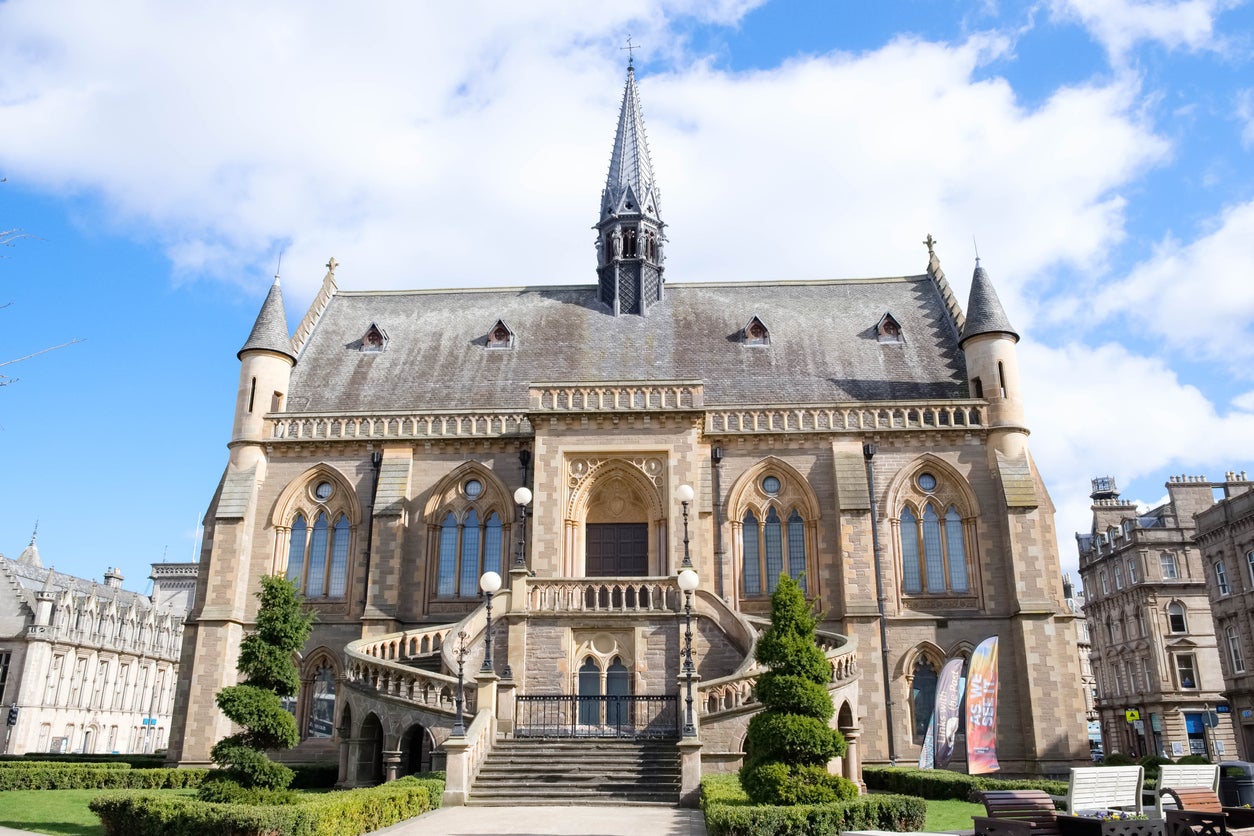 Have a pint
When venues reopen, Draffens speakeasy occupies the basement of a much-loved former department store – perch at the bar for a Sazerac or two. The seaside suburb of Broughty Ferry is known for its many pubs, with the pastel-coloured Fishermen's Tavern a local favourite. The city has a thriving craft beer scene even in lockdown: 71 Brewing Co and MòR are worth checking out, and St Andrews Brewing Co has an outpost here too.
Bed down
Spend the night in a slice of the city's industrial past at former jute mill Hotel Indigo, or perched high in the turret suite at Taypark House in the leafy West End, looking out over the Botanic Gardens.
Source: Read Full Article