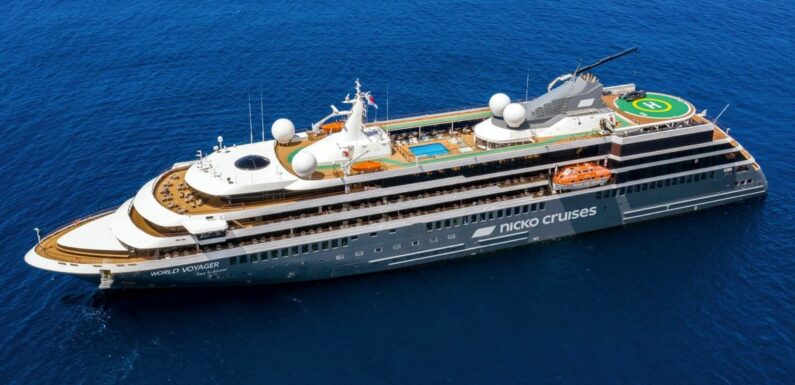 Mystic Invest Holding will transfer the World Voyager expedition ship from Nicko Cruises to Atlas Ocean Voyages.
The ship will join the World Navigator and World Traveller in Antarctica for the 2023-24 season following an October naming ceremony.
The 198-passenger World Voyager is a sister ship to the two Atlas expedition ships. The vessel was built in 2020 and has sailed for German line Nicko Cruises since it entered service. Portugal-based Mystic Invest Holding owns both Nicko and Atlas Ocean Voyages.
Atlas said the World Voyager will undergo a "style refresh" before joining its fleet.
"Demand for our two expedition yachts in Antarctica surpassed all expectations, and we are delighted to add capacity for exploring the world's seventh continent during the upcoming 2023 season," said James Rodriguez, president and CEO of Atlas Ocean Voyages.
Atlas for the first time will offer a fly-and-cruise option for the upcoming Antarctica season, enabling guests to skip the Drake Passage crossing on the ship. Charter flights will operate from Chilean port city Punta Arenas to Chile's Eduardo Frei Montalva air base on King George Island, Antarctica. 
Guests will receive a complimentary pre-cruise hotel night on all expeditions and a post-cruise hotel night on all journeys ending in Punta Arenas. 
Antarctica expeditions will go on sale on May 16 at 9 a.m. Eastern time.
Source: Read Full Article