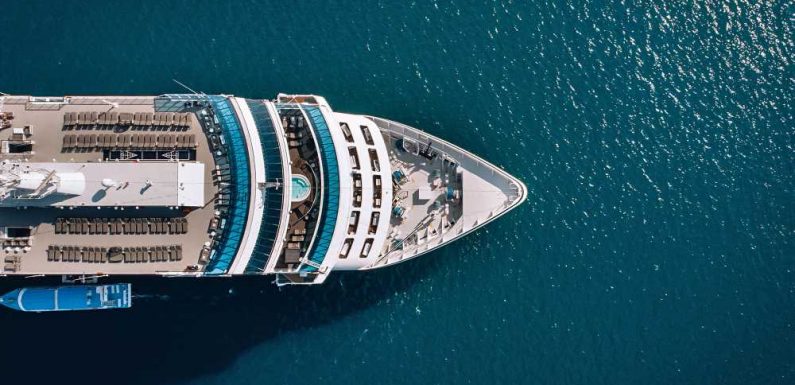 Nearly 40% of Cruise Critic readers consider the recommendation of a travel agent as an important influence when considering a cruise. 
The finding come as part of Cruise Critic's summer 2021 State of the Industry report, a survey of 5,400 Cruise Critic readers, presented this week at the Seatrade Cruise Global conference. 
Travel Weekly is tracking the ships that have returned to service and the ones that are to come. 
A travel advisor's recommendation was considered as highly as those from friends and family. Ranking just slightly higher were online expert reviews and online consumers reviews. Print, TV and online ads influence about 34% of respondents, almost the same as cruise brochures and media coverage. Ranking very low were social media influencers, with 44.6% of respondents saying that they are "not at all influential." 
The report also found that people are starting to think about longer, more exotic cruises, potentially reversing a preference for cruising close to home in destinations such as Bermuda and the Caribbean. For those with a cruise booked now, almost half (49%) are in those close-to-home destinations. When asked where people are likely to book next, that falls to 34%. 
Cruise Critic found that cruises of seven days and longer are showing strength, as well as luxury and expedition voyages. 
Colleen McDaniel, Cruise Critic editor in chief, said that cruisers are saying, "We've been cooped up for so long, we don't want a weekend cruise, we don't want a short one. We want to enjoy our vacation for as long as we can." 
A big change in the top considerations for booking a cruise: More than 50% cited a flexible cancellation policy, putting it in the top three after a great deal and the destination. 
"They want to feel confident that if they book something and something changes, they can cancel without penalty," McDaniel said.  
In terms of the most important aspects of the cruise, the report found that the top three stayed the same: Itinerary, price and the ship. No. 4, however, is new: safety policies and protocols, which now tops cabins, shore excursions and onboard offerings like restaurants and entertainment. 
"Clearly, this is something that is very important to our readers," McDaniel said. "It really does help them have that confidence about cruising. 
"What we've discovered by talking to our readers and doing surveys over the past year is that we cannot, and the cruise lines cannot, overcommunicate what those policies are." 
Source: Read Full Article