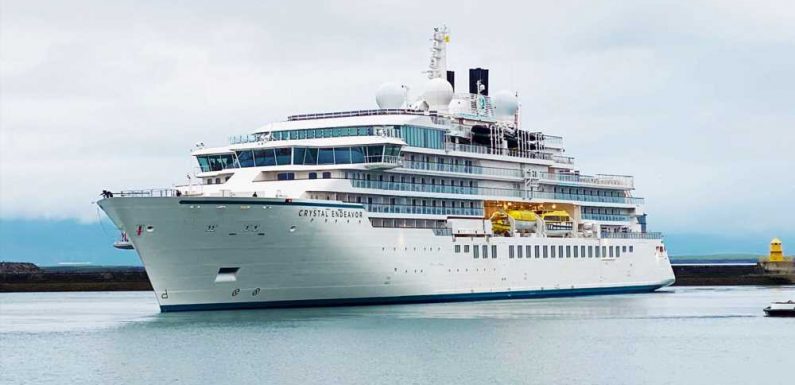 Silversea Cruises and parent company Royal Caribbean Group said they have no comment on a report in Cruise Industry News that Silversea has acquired the Crystal Endeavor expedition ship.
In a statement, Silversea chief commercial officer Barbara Muckermann said, "As a matter of corporate policy, Royal Caribbean Group does not comment on market rumors or speculation. If Royal Caribbean Group is involved in a transaction, it will be actively announced in accordance with applicable legal and regulatory requirements. This is all we can say at the moment."
As first reported by Cruise Industry News and confirmed by Travel Weekly, Silversea filed to trademark the name Silver Endeavor on June 8 with the U.S. Patent and Trademark Office.
The 200-passenger Endeavor has been out of service since January, when Crystal Cruises suspended operations because parent company Genting Hong Kong filed for liquidation. Crystal shut down a month later. 
The Endeavor is a new ship, having entered service last summer. Cruise Industry News said that multiple cruise lines put in bids for the ship, including brands not in the expedition market.
Source: Read Full Article