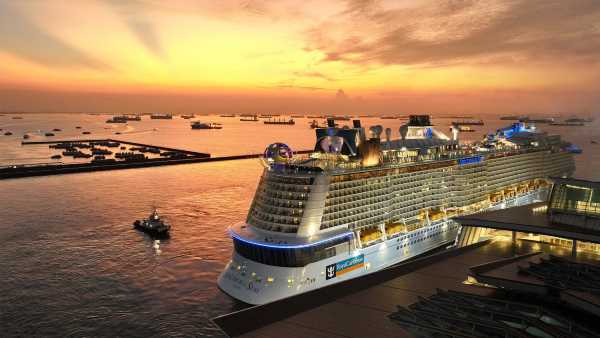 Royal Caribbean International will return to China next April with the Spectrum of the Seas.
The announcement makes Royal the first major cruise line to reveal a return to the China cruise market, which has been on hold since the pandemic began in 2020.
The Spectrum, which was designed for the Asian market, will be based in Shanghai and offer four- and five-day cruises calling in Fukuoka, Okinawa, Nagasaki, Osaka and Tokyo, Japan
It will also sail eight cruises from Hong Kong in December 2024, calling in Ishigaki and Miyazaki, Japan; Taipei (Keelung), Taiwan, China; and Nha Trang, Vietnam.
Royal also said it would position its Anthem of the Seas in the region, arriving in late 2024. The ship will operate from Singapore.
The cruises are not yet open for booking.
Source: Read Full Article