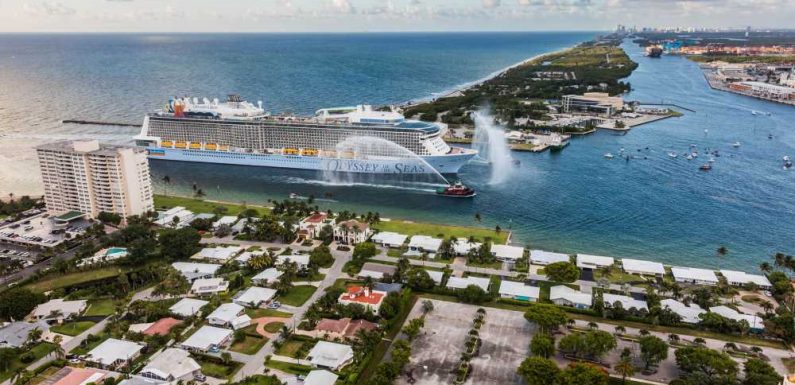 Royal Caribbean has postponed the Odyssey of the Seas' debut until July 31 because eight crew members tested positive for coronavirus. 
The new ship had been scheduled to make its debut on July 3. Royal Caribbean said it is reaching out to travel advisors and guests who had booked cruises that are now canceled.
The Odyssey arrived in the U.S. on June 4, and as part of the CDC's Conditional Sailing Order, the ship tested all 1,400 crew before they were vaccinated, Royal Caribbean said. In accordance with the cruise line's protocols, Royal Caribbean said crew members were tested again on June 10, and eight of them tested positive.
"All crew who tested positive are in good health and being monitored by our onboard medical team," Royal Caribbean said in a statement. "In addition, and in an abundance of caution, we have made the decision to ask all crew members to quarantine for 14 days to ensure the health and safety of everyone onboard."
Royal Caribbean called its decision to cancel cruises "unexpected but necessary."
Source: Read Full Article