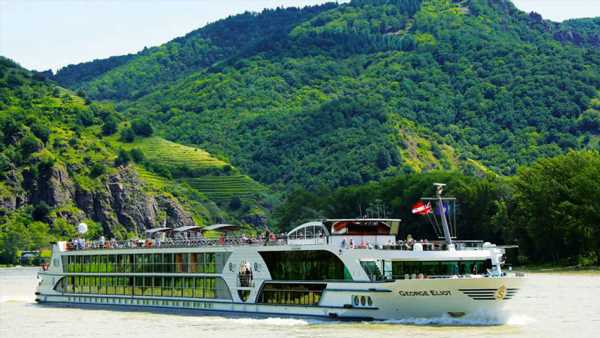 Riviera River Cruises will launch new themed itineraries in 2025 that will focus on gastronomy, art, history, music and nature.
There will be eight themed itineraries on Danube, Rhine, Rhone and Douro sailings.
All 2025 departures, which are currently on sale, will be price-matched to 2024 departures through February 2024. The itineraries range in price from $2,499 to $3,199. 
Guests can expect to indulge in their love of food and wine on the "Gastronomy of Switzerland and the Rhine" cruise from Basel to Cologne, tasting a number of wines, cheeses and Black Forest desserts while visiting a number of chocolate museums. 
For nature lovers, the "Gardens and Natural Beauty of the Rhone" cruise will explore the flora and fauna of Provence, with visits to the Eden Gardens, the landscape garden of L'Escape Van Gogh as well as the vistas of the Gorges de l'Ardèche, a popular spot for nature enthusiasts. Guests will also visit Provence's famous lavender fields and stroll through landscaped city parks. 
Riviera's new themed itineraries are: 
•Gastronomy of Switzerland and the Rhine
•Music, Arts & Craft of Switzerland and the Rhine
•Music of the Blue Danube
•Art and History on the Danube
•History and Art of the Rhône
•Gardens and Natural Beauty of the Rhône
•Gastronomy of the Douro — from Portugal to Spain
•History of the Douro — from Portugal to Spain
Source: Read Full Article