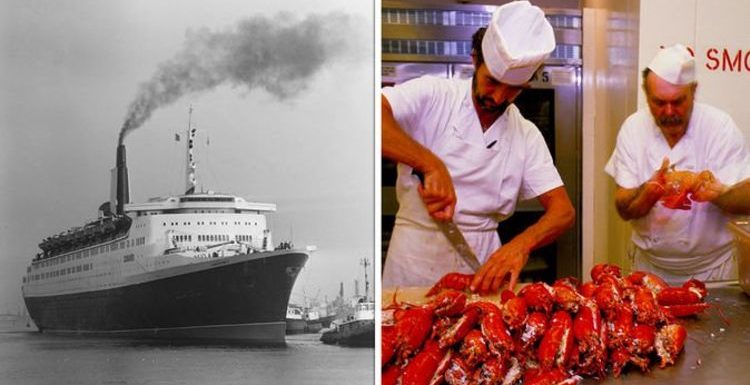 QE2: Catering staff discuss pressure of feeding guests
We use your sign-up to provide content in ways you've consented to and to improve our understanding of you. This may include adverts from us and 3rd parties based on our understanding. You can unsubscribe at any time. More info
The QE2's first voyage was to New York in 1969, when she quickly became known as "the most luxurious hotel in the world", featuring 11 boutiques and even a branch of Harrods. The ship retired in 2008, having transported 2.5 million passengers.
However, the Dubai Government bought the QE2 for a whopping £50million and, in 2015, renovations on her began.
Now, a new three-part Channel Five documentary follows her transformation into a five-star hotel.
Entitled The QE2 Dubai: World's Most Luxurious Hotel, the programme shows viewers what it's like to voyage on the ship, as well as what it's like to work there.
Episode two of the show's first season airs tonight at 10pm and follows the staff as they prepare for the ship's Valentine's Day celebrations.
Viewers are given an insight into what it's like to be a chef on the ship, having to prepare a Valentine's Day brunch.
Head chef Dino said: "It's scary. It's scary every day.
"Every day, you don't know what's coming around the corner."
A morning's work for Dino and his team is to prepare and cook 100 dishes.
These will feed the 400 guests on board the ship for the Valentine's Day brunch.
Dino explained that Valentine's Day is a significant date in the cruise ship's busy calendar.
He continued: "Valentine's Day as a whole is very important to us on the QE2.
"It's not just a food concept delivery – it's an overall package.
"It's the full experience. It's from the entertainment to, obviously, the food presentation, the ambience – basically all the presentations have to be right.
"They have to come together. Touch wood we'll pull this one off."
The cameras then headed to another part of the kitchen, where head pastry chef Ida was preparing the sweet treats for the brunch.
She explained that Valentine's Day in Dubai is "really big".
"In the Arab world, they are very very romantic," Ida said.
"So everything's going to be pinks and reds and hearts and flowers."
Another chef working on the ship, Ahmed, added: "I'm a hopeless romantic.
"Valentine's is one of my favourite holidays."
Watch The QE2 Dubai: World's Most Luxurious Hotel tonight at 10pm on Channel Five to find out if the team did manage to finish preparing for the Valentine's Day brunch on time – and if things ran smoothly.
Source: Read Full Article