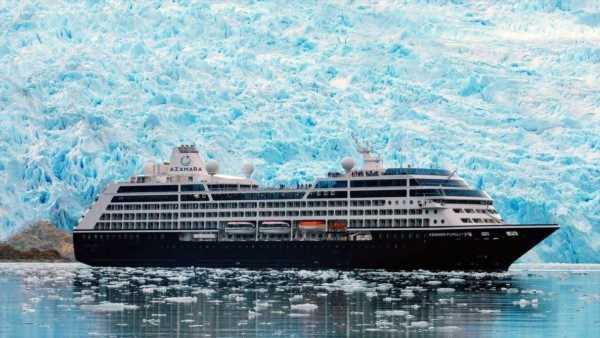 Azamara Cruises, said chairman Dan Hanrahan, is still "a little bit of a secret" in the industry. But he's betting that hiring an executive popular with travel advisors will change that.
Azamara, known for itineraries with overnights and long port stays, this month named Dondra Ritzenthaler its new CEO, hoping her relationship with the trade will boost the brand's profile. Ritzenthaler is Celebrity's recently retired senior vice president of sales.
"We have a lot of opportunity to get Azamara front and center more than it is, not only with guests but also with travel agents," Hanrahan said. "We just don't think there's anybody better that could do that than Dondra."
Hanrahan would know. He and Ritzenthaler worked together at Celebrity Cruises, where he was CEO for seven of his 13 years with Royal Caribbean Group, during a tenure that included launching the Azamara brand in 2007 as a Celebrity offshoot. He stepped down from that position a decade ago. 
Hanrahan returned to cruising and Azamara in 2021. He said the four-ship brand relies on travel advisors for about 85% of its bookings, making Ritzenthaler's relationship with the trade a key asset to the cruise line. 
Ritzenthaler said she has always aspired to lead a company where she could create a "winning culture." She will step into her new role once her noncompete agreement with Celebrity expires in late May. Until then, Hanrahan will assume day-to-day leadership of Azamara. 
When she begins, Ritzenthaler said she plans to make sure "everybody really understands how special the brand really is."
"People don't know the brand as well as they might a beautiful brand like Royal Caribbean or Carnival, and so partnering with the travel advisors, I think, is key to the success," she said.
Ritzenthaler will be the next high-profile cruise industry executive to join Azamara since Royal Caribbean sold the brand in 2021. 
Hanrahan replaced Orlando Ashford, formerly president of Holland America Line, who stepped away from the cruise industry in 2022. For CFO, the line tapped Alain Ferzli, who had financial leadership roles at Royal Caribbean Group and most recently was acting CFO for Virgin Voyages. 
Royal Caribbean Group launched Azamara 16 years ago as a "deluxe" brand to compete in the upper-premium market, which was then only occupied by Oceania Cruises. In 2021, the group sold Azamara, at the time a three-ship line, saying it wanted to concentrate its resources on Royal Caribbean International, Celebrity and Silversea. 
Sycamore Partners, a private equity firm, acquired Azamara and quickly purchased the Pacific Princess from Carnival Corp. A sister to Azamara's three other R-class vessels, it was renamed the Azamara Onward and became the fourth ship in the fleet.
Ritzenthaler became popular with the trade over her 20-year career with Celebrity, a brand that saw robust growth in recent years, debuting one new Edge-class ship a year since 2021.
Asked how she would approach Azamara, which has no ships on order nor any public growth plans, she said it is important to make sure advisors hear and understand the brand's promise of providing a relaxed, small-ship experience. 
"What's special is that it's a small ship. It goes to places that are unique and small, and then they stay either late or overnight, and so nobody's rushed to come back on the ship," she said. "When you really think about it, the destination is what makes people want to take a cruise, and I think that Azamara does that in a really special way."
Azamara needs 'fresh ideas'
Travel advisors applauded her move to Azamara, saying the brand will benefit from her influence. 
Lainey Melnick, who owns the Westlake Hills branch of Dream Vacations in Austin, Texas, agreed the line is unique in offering country-intensive voyages. However, she sees room for improvement in its onboard offerings and its sales and marketing efforts. 
"I am so hopeful that Dondra will create a culture that will be unmistakably her influence, just as she did with Celebrity Cruises," she said. 
Azamara has a loyal following, said Suzy Schreiner, owner of Azure Blue Vacations in Bothell, Wash., but she said she hopes Ritzenthaler will bring fresh ideas to the brand. Schreiner likes Azamara and hosted a group sailing last fall, but said it's become difficult to sell the brand to new clientele given that there are newer ships in the market. 
"They are a hard brand to introduce to new clientele when you have such nice, newer ships to offer, with larger bathrooms, from other mid-luxury cruise lines such as Viking Ocean and Oceania," she said. "Azamara's entire fleet is pushing 20 to 25 years, and marketing has become tired. Azamara will need to come up with more zip in their step to grab the attention of both travel advisors and new cruisers." 
Source: Read Full Article