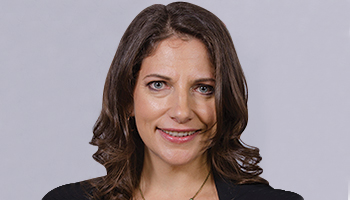 After the Bahamas issued an emergency order last week requiring that all adult cruise passengers be vaccinated in order for a ship to call in the islands, at least three cruise lines have changed their policies to comply.
That would not be possible if not for Norwegian Cruise Line Holdings' (NCLH) lawsuit against Florida.
The Sunshine State in April made it illegal for business to require documentation of vaccination status for service. This caused cruise lines such as Royal Caribbean International in June to change its passenger-vaccine rules for Florida- based embarkations — from a mandate to a suggestion — since it could not legally ask for proof.
But one cruise company was not willing to budge on its 100% vaccination policy, and it brought the matter in Florida to court. NCLH sued to invalidate the state's law prohibiting businesses from requiring proof of vaccination and won: Earlier this month, a federal judge issued a preliminary injunction enabling NCLH's three brands — Norwegian Cruise Line, Oceania Cruises and Regent Seven Seas Cruises — to resume cruising from Florida ports with a vaccine mandate. Norwegian Cruise Line launched its first sailing from Miami on Aug. 15 with a fully vaccinated passenger contingent.
A few days later, on Aug 19, Bahamas' prime minister issued an emergency order requiring all cruise passengers ages 12 and older be fully vaccinated for ships to enter Bahamian ports, effective Sept. 3. Importantly, the order includes all cruise lines' private islands in the Bahamas.
Since then, Royal Caribbean, MSC Cruises and Carnival Cruise Line have updated their vaccination protocols and are now requiring adults to supply proof of vaccination to sail, and only allowing exemptions for children under 12. (NCLH's brands don't exempt children.)
Meanwhile, the U.S. Virgin Islands, another critical call for cruise ships, formally updated its guidance and is requiring all adults on arriving cruise ships to be vaccinated.
If not for the judge's injunction, none of those lines would have been able to ask passengers for their vaccination status and would have to either remove the Bahamas and/or the USVI from itineraries departing from Florida or face a per-passenger penalty of $5,000 from the state.
"But for the injunction, the Florida statute would be in effect," said Mark Pestronk, a Washington-based lawyer specializing in travel law and a columnist for Travel Weekly.
The rub is that the state issued a notice of appeal. So far, no date has been set to hear the appeal, but as Pestronk noted, once it gets to the 11th circuit court of appeals, the cruise lines could end up back where they started.
"The 11th circuit court of appeals leans right, so the odds are fairly good that the injunction will be overturned," Pestronk said. "However, it all depends on the luck of the draw, as appeals cases are generally heard by a three judge panel, and you cannot predict which three judges will get assigned."
When NCLH sued Florida, the issue of the ports was front and center in its complaint. In a statement to the court, CEO Frank del Rio said that requiring full vaccination of passengers and crew "is consistent with the vaccination protocols required by many foreign ports where NCLH ships are scheduled to visit."
"Indeed, NCLH has scheduled several upcoming voyages to foreign ports that require proof of vaccination to enter without testing, including Belize, Bahamas, British Virgin Islands and Honduras," he said.
Now that cruise lines can add to that list at least two major destinations on cruises from Florida, the impact of the Florida law on the lines' ability to operate in a pandemic world, particularly one where the delta variant is surging, has become more apparent.
"Put simply," Del Rio said in the statement, "without destinations to cruise to, we cannot effectively operate saleable cruise itineraries."
Source: Read Full Article