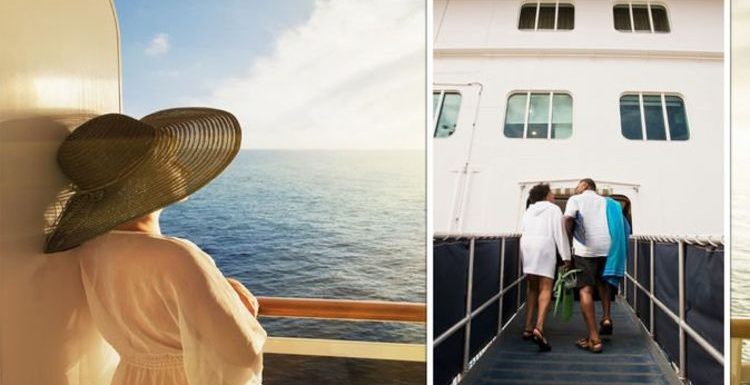 World's Most Expensive Cruise: Guests show off their suite
We use your sign-up to provide content in ways you've consented to and to improve our understanding of you. This may include adverts from us and 3rd parties based on our understanding. You can unsubscribe at any time. More info
Reddit user, 'u/7 evenh3lls' asked: "Are repositioning cruises a good alternative for people who just want to cruise? I am looking for a cruise with a low load factor, just to relax and do nothing.
"Are there any drawbacks to repositioning cruises apart from having to fly back? So far they seem like a pretty good deal to me."
A repositioning cruise is one way that British tourists can save money on an exciting cruise holiday.
Repositioning cruises normally take place around the end of the season where a ship might cross the Atlantic from Europe to the Caribbean for the winter season.
Instead of returning to their original departure point, tourists will need to fly back from a different end point. They are often cheaper than normal cruises.
Travel operator TUI states: "Repositional cruises are a great, affordable way to travel if you're not worried about returning to the same port that you left.
"They might include a few more days at sea than your standard cruise itinerary, but you won't be short of activities to try."
Some cruise guests said they loved repositioning cruises and were quick to recommend them.
Patty1955 said: "We've taken a number of repositioning cruises and we love them. Lots of downtime and the cruise lines give you lots of options to stay busy, if you want to."
Another said: "It can definitely be a cheaper way to get on a cruise."
Repositioning cruises could be perfect for holidaymakers who enjoy spending a lot of time onboard.
'CruisinJo214' said: "The cruise tends to be lower in capacity (especially kids). Most ships will bring on new variety acts mid- cruise.
"They'll have special events and activities for unique longer voyages. And the best part is you'll really get the time to connect with the crew since there are usually so many sea days."
'Mrsears101' said: "We love repositioning cruises. So much so that we have something called 'at sea' days at home. Which means, we will not do a darn thing other than eat!"
However, there are a few drawbacks to taking a repositioning cruise that holidaymakers should be aware of.
One frequent cruise guest said: "Service is inconsistent. Have more complaints than regularly scheduled cruise itineraries.
"The port staff are not there daily or weekly, so the inexperienced staff and customs can take much longer embarkation, debarkation and ports in between."
They added that some repositioning cruises are "going out of service". They said: "Cabin furniture and systems may not be working at 100 percent."
Another cruise veteran, 'daffyd67' agreed, saying that the refurbishments "can be quite a nightmare".
They said: "If you are on the ship pre-refurb there can often be reduced staff and the ship may not have all facilities open/functioning.
"Post-refurb can have its own problems if there are delays with getting the refurb finished or if they need to train staff on new ship features."
However, they added: "I love repositioning cruises and highly recommend them to anyone who loves to cruise."
Source: Read Full Article