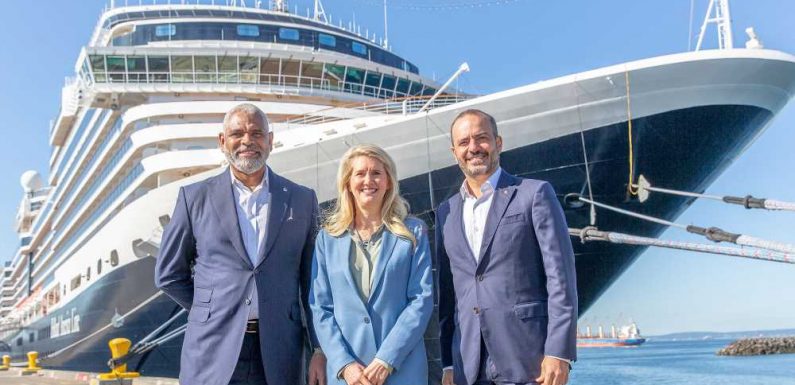 Over the weekend, three major cruise lines launched their first ships since March 2020, as the cruise resumption ramp-up continues. 
Holland America Line and Princess Cruises each launched their first ships in 16 months on cruises to Alaska from Seattle. The Nieuw Amsterdam departed on July 24 and the Majestic Princess on July 25. Each line will operate 10 cruises from Seattle through September.
Norwegian Cruise Line launched its first sailing from Athens on the Norwegian Jade. The company's first cruise to commence in the U.S. is scheduled to be the Aug. 7 departure of the Norwegian Encore from Seattle to Alaska. 
All three ships sailed with fully vaccinated passenger and crew.  
"Our long-awaited Great Cruise Comeback has officially commenced," said Frank Del Rio, CEO of parent company Norwegian Cruise Line Holdings.
Carnival Corp.-owned brands Princess and Holland America held a celebration at the Port of Seattle on Friday with Princess president Jan Swartz, Holland America Line president Gus Antorcha and Carnival Corp. CEO Arnold Donald.
NCL is the first of the three NCLH brands to restart service, with Oceania and Regent set to launch ships in August and September, respectively. 
Carnival Corp.'s U.S.-based brands Carnival Cruise Line and Seabourn each launched their first ships this month, while Royal Caribbean Group's three brands (Royal Caribbean International, Celebrity Cruises and Silversea) have also resumed service. 
MSC has been sailing in Europe since last summer and plans to launch from the U.S. in August. 
Source: Read Full Article