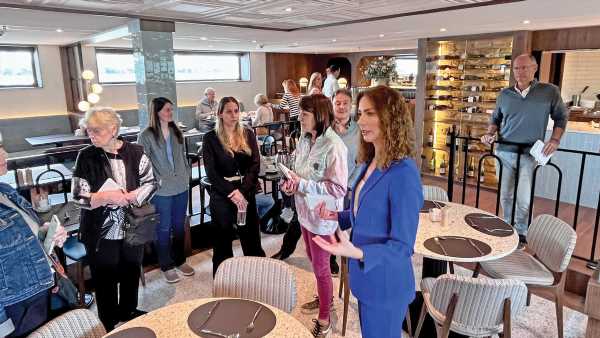 Looking to expand their customer base — and tap into the world's largest travel market — European river cruise lines are finding new ways to leverage their appeal to North Americans. And at the center of those strategies is a balancing act between offering a cruise experience that would entice U.S. and Canadian travelers and one that would simultaneously appeal to their multinational client base.
"The U.S. market is by far the largest market. Trying to get a piece of the largest river cruise market in the world makes sense," said Marcus Leskovar, executive vice president of Amadeus River Cruises. The line identifies as an international brand, given its Austrian roots, but is headquartered in Chicago to maintain a foothold in North America.
"You have to be able to understand the market and provide a product for that market and be able to somehow integrate the markets into your client portfolio," Leskovar said.
Lines that cater mostly to Europeans tend to be more budget-friendly, offer shorter itineraries and have more a la carte offerings, suppliers say. Longer itineraries, all-inclusive packages, themed cruises and strong culinary programs are more important to North Americans.
Michael DaCosta, general manager for the U.S. and Canada for CroisiEurope, a Strasbourg, France-based river cruise line, said that its French customers, for example, will book just a long weekend since they often live within driving distance to a port. "Americans are always looking for longer itineraries. If they're flying overseas, they're not going to do it just to take a three-night river cruise," he said.
Most of CroisiEurope's client base is made up of French-speakers and English-speakers from outside of the U.S., but 10% hail from North America. The line is bilingual, with ship announcements and tours delivered in French and English. It also offers longer itineraries, cruise and land packages and cruises outside of Europe, in Africa, that attract a more diverse English-speaking clientele.
Half of the clients on Amadeus River Cruises are North American, but the line maintains its Austrian roots with onboard amenities such as the Cafe Vienna coffeehouse with a traditional Viennese experience. Earlier this year, the line launched pickleball-themed itineraries on the Danube to meet the growing interest its North American travelers have in the fastest-growing sport in the U.S.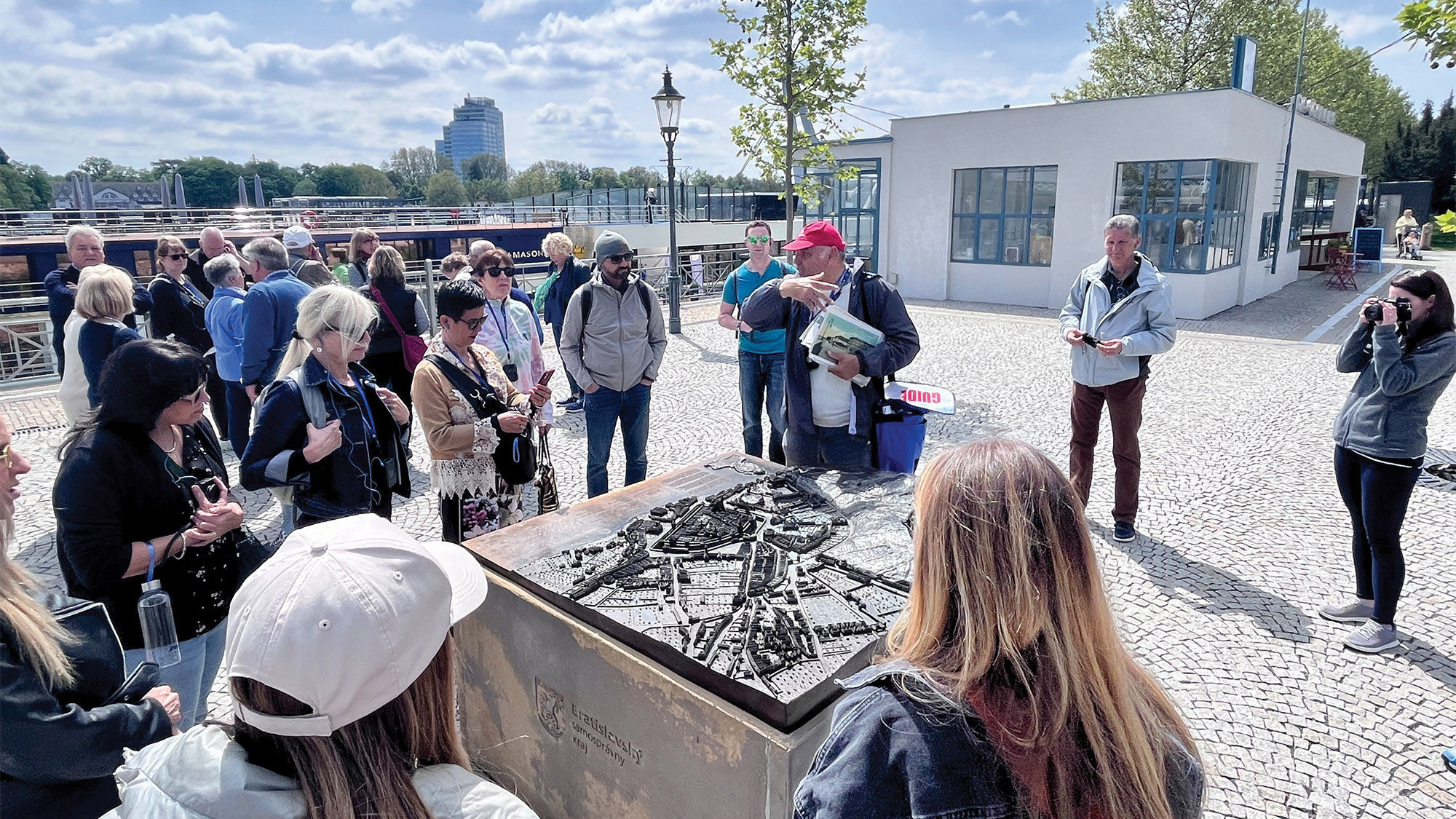 Marketing to multiple audiences
Newer river cruise brands are also working to attract the North American market, often with different strategies.
Viva Cruises, a Dusseldorf, Germany-based brand in its fifth year of operations, recently hosted its first North American press group onboard its newest ship, the Viva Two, in order to formally introduce its product to U.S. and Canadian travelers.
The company offers shorter itineraries, which are enticing to its European base, along with features more common on cruises predominantly serving North Americans, such as themed sailings, a strong culinary program and onboard wellness amenities.
But the company says its piece de resistance is its all-inclusive experience.
"For the U.S. guest, what we're trying to do with our all-inclusive concept is [recognize] the value of saying it's all really put together for you," said John Dennis, vice president of sales and marketing North America for Viva Cruises.
Viva has also tweaked the offerings around its short cruises to make them more appealing for international clients.
"This is where the land extensions come into play," said Dennis, who added that North Americans can choose to do a three- or four-day cruise paired with a land tour or even with another shorter cruise itinerary to cover more ground. "For Americans who want to maximize their time, maximize their travel dollar, we have those options."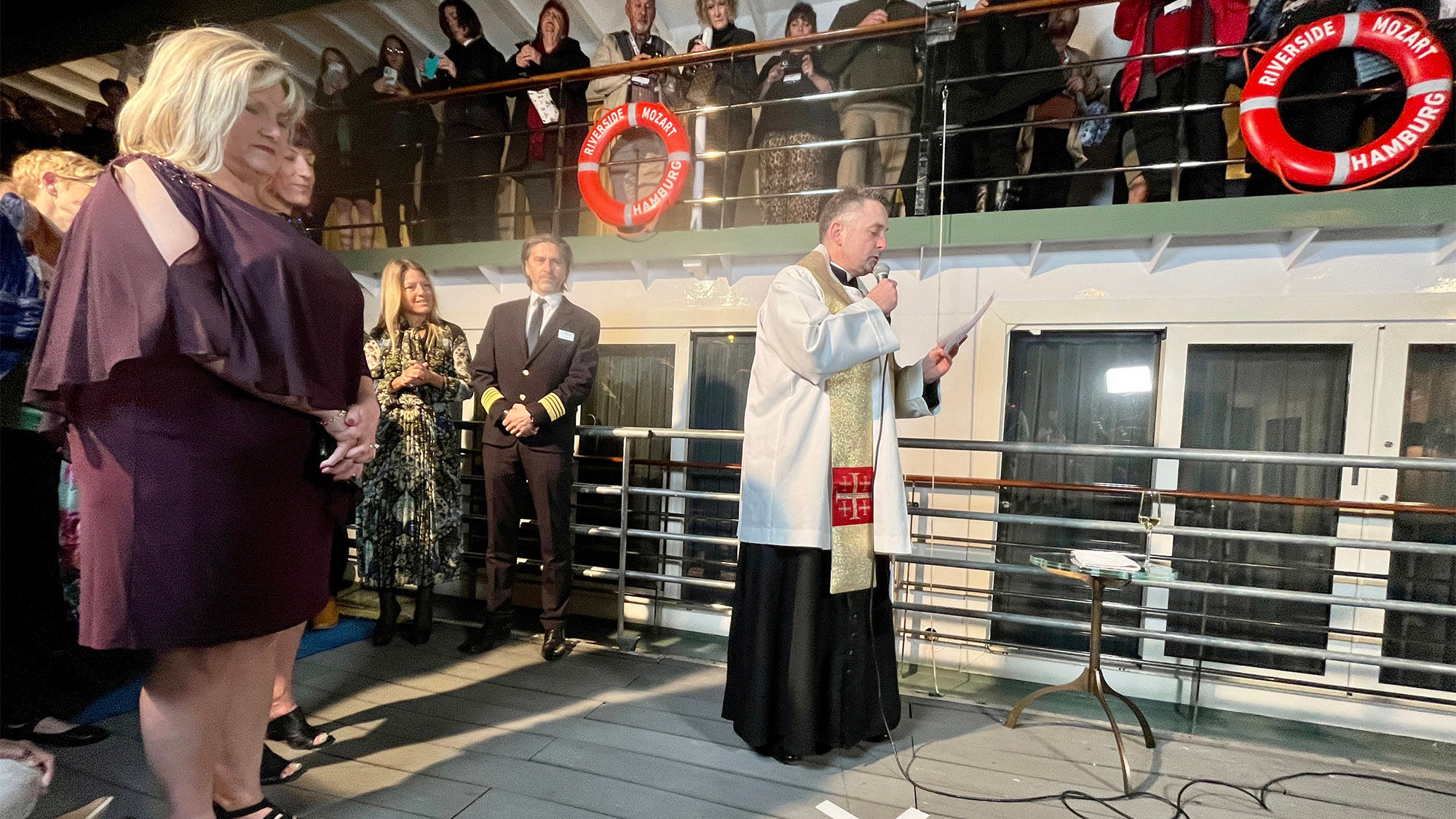 Riverside Luxury Cruises, the Hamburg, Germany-based river cruise line launched this year by luxury hotel group Seaside Collection, has also taken innovative steps to gain the attention of the North American market.
The company acquired the now-defunct Crystal Cruises river cruise ships in 2022, officially launched operations in March 2023 at the ASTA River Cruise Expo in Budapest and named Tiffany Hines, a travel advisor from Athens, Ga., godmother of its first ship, the Riverside Mozart. The Mozart was even named in a surprise ceremony during the ASTA conference that was attended by North American travel advisors eager to see what had become of the Crystal vessel.
While Riverside expects its all-inclusive experience to make it a strong contender for the North American market, the brand also doubled down on its culinary program investment on the Mozart, its flagship vessel.
"The most important thing for us is food," said Gregor Gerlach, co-owner of Riverside Luxury Cruises and Seaside Collection, adding that the line's food and beverage budget for the Mozart is twice what it is on Seaside's other ships because it sources higher-end ingredients and specialty wines for the ship's four restaurants.
The double-wide Mozart also offers more culinary space and capabilities: A larger kitchen with more equipment enables the chefs to make fresh bread, pastries and pasta daily; the spacious sun deck allows for the installation of an herb garden that supplies ingredients for dishes and cocktails; and two Big Green Egg grills allow for a daily barbecue lunch.
And these lines have found that good culinary concepts don't have to be "fancy," said Andrea Kruse, COO and co-founder of Viva Cruises. "What do people actually need for their daily vibe? Some good food, some nice atmosphere, some good drinks," she said. "Just doing the basic things right." 
Source: Read Full Article