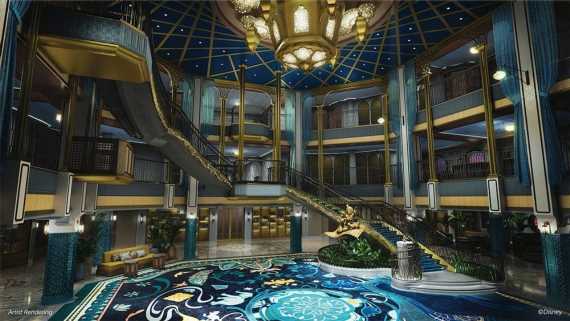 At the D23 Expo in Anaheim on Sunday, Disney Parks chairman Josh D'Amaro revealed initial details about the sixth Disney Cruise Line ship, including its name — Disney Treasure. 
The Disney Treasure is scheduled to be delivered in 2024. D'Amaro said the theme of the ship will be adventure, "celebrating Walt Disney's lifelong love of exploration."
BREAKING: The sixth ship in the Disney Cruise Line fleet, the Disney Treasure, will set sail in 2024. #D23Expo pic.twitter.com/zoCFIUH4fX
A video shown at the expo revealed what the Treasure's Grand Hall will look like. The signature Grand Hall statue will depict characters from the Disney animated film "Aladdin" — Jasmine, Aladdin and their magic carpet.
"The Grand Hall is inspired by the grandeur and mystery of a gilded palace," D'Amaro said. "It draws on real-world influences from Asia and from Africa, as well as the far-off land of Agrabah."
Disney will sail in Australia for the first time
D'Amaro made a couple other cruise announcements at D23. For the first time, a Disney ship will sail Australia and New Zealand cruises. The Disney Wonder will begin sailing these voyages in October 2023.
The Wonder's repositioning cruises also will bring Disney to a new destination — the South Pacific. Guests on these voyages will visit Fiji and Samoa among other ports of call, D'Amaro said.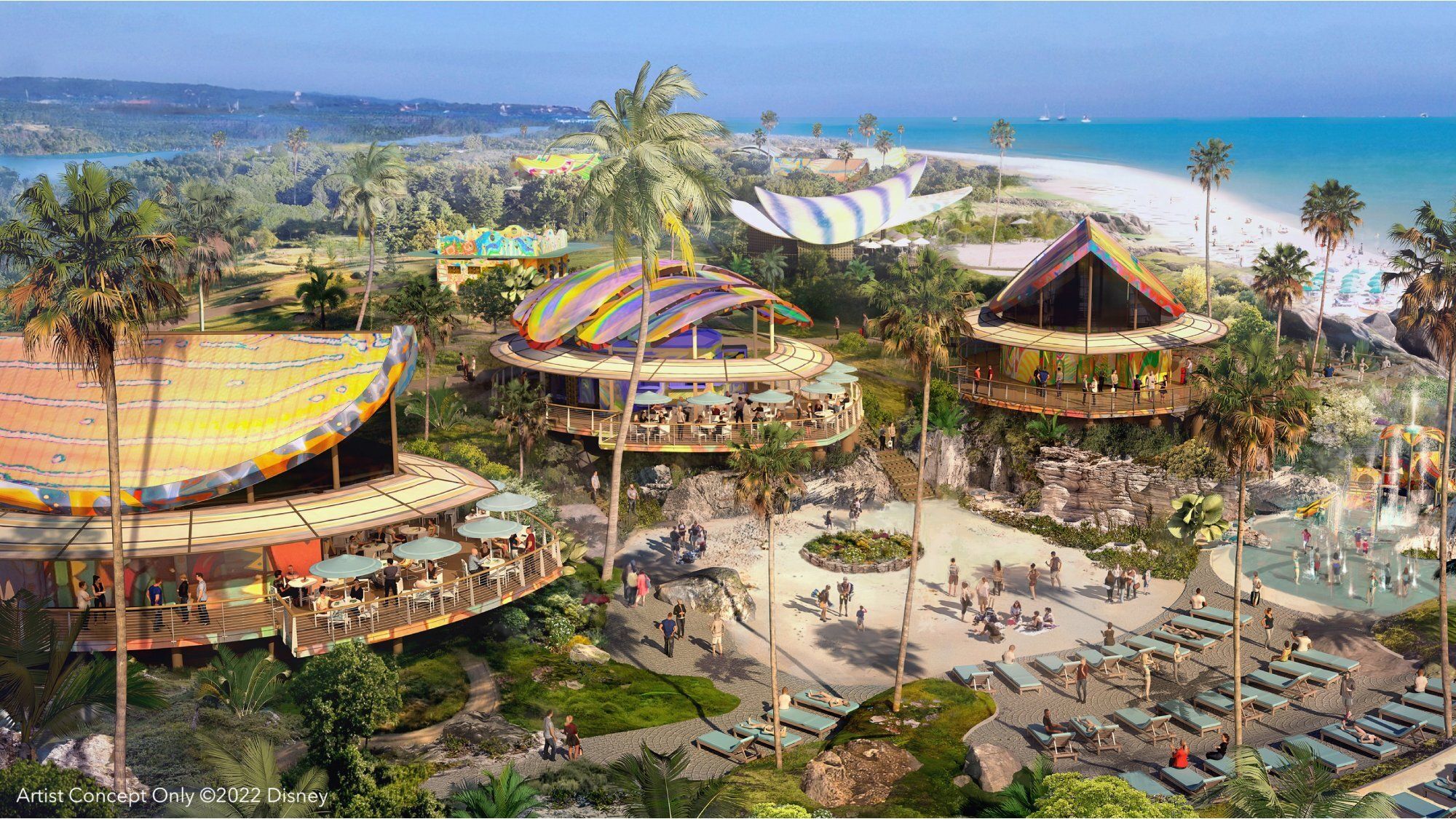 Finally, D'Amaro provided an update on Lighthouse Point, a private destination Disney is building on the Bahamian island of Eleuthera. Lighthouse Point will draw 90% of its power from solar energy, D'Amaro said. Disney revealed renderings of the island, with D'Amaro saying there will be a focus on the island's natural beauty the the culture of the Bahamas. Lighthouse Point is expected to open in 2024.
Source: Read Full Article