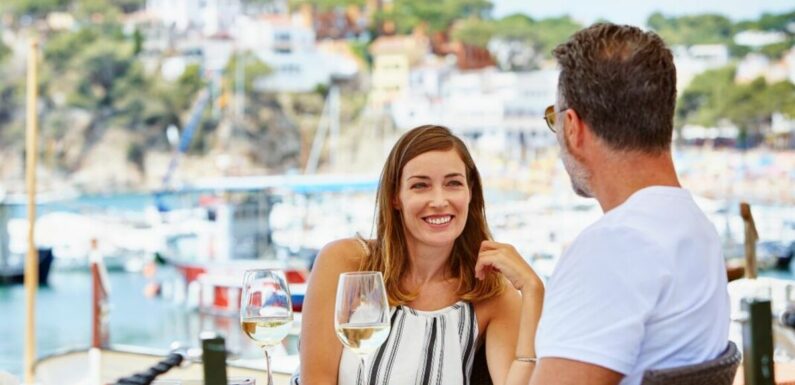 We use your sign-up to provide content in ways you've consented to and to improve our understanding of you. This may include adverts from us and 3rd parties based on our understanding. You can unsubscribe at any time. More info
James Cole, cruise expert and managing director at Panache Cruises, shared his top tips for cruise tourists spending the day in port. The cruise pro reminded tourists to "spare a thought" for the destinations they visit.
Invest in the local economy
James said: "A lot of people will return to their ship for lunch during a port of call because food is included in their cruise fare.
"By doing this though, many people miss out on the opportunity to travel further inland to reach the best attractions. By returning to the ship for lunch you are also missing out on experiencing the local culture and cuisine.
"Immersing yourself in the local culture is one of the most enjoyable aspects of a cruise after all! Please also spare a thought for the local economy of the country you are visiting as the people there often rely on tourist income."
James recommends asking your cruise concierge for recommendations for restaurants in your destination.
Although lunch might be included in the cruise fare, buying food at a local restaurant is a great way to support the economy.
There has been tension between local residents and cruise tourists in some ports as residents feel the passengers don't spend any money in the destination.
If tourists don't want to eat out, they could consider paying to visit an attraction, purchasing a souvenir or booking a tour.
If passengers travel back to the ship to eat they could also lose out on valuable time in the port.
Don't miss…
British tourist says it's no surprise Spain doesn't want Brits [SPAIN]
Flight attendant on the popular food you should avoid on plane [INSIDER]
Tourist fined £412 for driving Ferrari into Italian city square [NEWS]
First on, last off
James said: "It's always best to make sure you are the first off the boat, and the last back on. This way, you can make the most of your time off the ship and fully explore each new destination.
"Typically, you will need to be back onboard at least one hour before the scheduled departure time. Don't be late as cruise ship captains seldom wait for people without good reason."
Passengers who are first off and last on will have the most time to enjoy their destination but they might face long queues.
On a large cruise ship, passengers may have to queue for around 40 minutes to disembark the ship.
Consider excursion options
James warned: "For the days you are in port, your cruise line will offer excursions for those onboard to get a feel for each new location.
"These can vary widely in terms of price. Look into your travel destinations and see if it would be worth paying for the excursions offered.
"Alternatively, you might like to book an independent tour or even a local taxi driver for a day to show you around."
Cruise ship excursions might seem convenient but they're usually more expensive than booking a third-party tour.
Think about your time
James added: "Cruise itineraries can range from a few days to a few months – so it is important to think about your time on the cruise and how you would like to split your time between exploring off-shore destinations and enjoying all the amazing facilities on your ship.
"Staying up to watch a late night show on-board might make it harder to get up early and be the first off the ship the next day."
Cruise ship itineraries are often packed with activities but it's important not to overdo it and become too tired.
Guests can usually find the itinerary on the cruise ship app and should be able to plan their day using that.
Source: Read Full Article