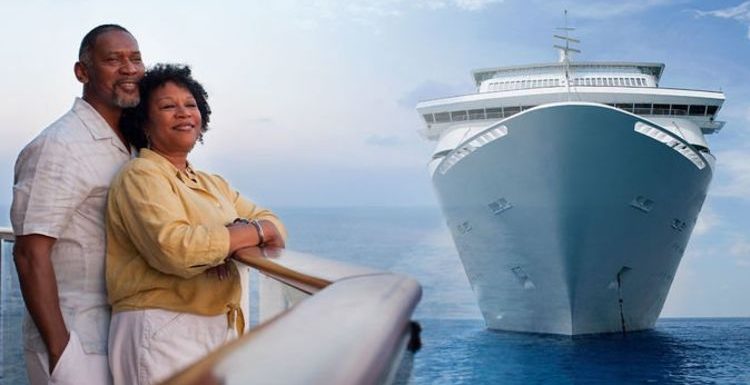 Cruises: Expert hopeful for 'July' return of holidays
When you subscribe we will use the information you provide to send you these newsletters. Sometimes they'll include recommendations for other related newsletters or services we offer. Our Privacy Notice explains more about how we use your data, and your rights. You can unsubscribe at any time.
Cruise holidays in the US remain on hold for now as cruise lines get to grips with new safety protocol. Though vaccinations have become a mandatory asset for cruise guests hoping to sail with some European lines, including P&O and Saga, the US Centre for Disease Control and Prevention (CDC) has said this will not be the case for US cruises.
However, while vaccinations for guests will not be mandatory under official framework, they are "recommended".
Port staff and crew are also advised to get their vaccine when eligible.
"As more people are fully vaccinated, the phased approach allows CDC to incorporate these advancements into planning for resumption of cruise ship travel when it is safe to do so," the CDC stated in its updated Framework for Conditional Sailing Order (CSO).
"CDC recommends that all eligible port personnel and travellers (passengers and crew) get a COVID-19 vaccine when one is available to them."
It is thought the decision not to make vaccines mandatory came as a bid to avoid conflict with Florida.
The southern state is one of the US cruise industry's biggest bases and has banned businesses from requiring customers to show proof they have been inoculated.
Cruise ships have been docked in the US for more than a year, but the new CDC update states some test cruises will begin to sail soon.
Using the new instructions from the CDC, cruise lines will be able to plan for sailings designed to test health and safety protocols in place.
DON'T MISS
Croatia holidays: New rules detail what tourists will need to travel [INSIGHT]
Package holidays: Latest TUI, easyJet, Jet2, Virgin & BA updates [UPDATE]
Kate Garraway hits out at UK getaways – 'more expensive' [COMMENT]
It is thought volunteers will opt in to help on these trail sailing before paying customers are welcomed back onboard.
Once cruise ships have prepared, they are to give 30 days notice to the CDC before departing on a test cruise.
They will also be required to apply for a conditional sailing certificate 60 days before planned voyages.
The news comes as the CDC also removed restrictions on travel throughout the US.
American citizens who have been vaccinated will now be able to move freely throughout the country without the need for testing or quarantine.
They may also travel abroad without the need for quarantine on return.
The CDC states Americans can travel at "low risk" but still encourages them not to.
Should they chose to travel abroad, they will be required to show a negative COVID-19 test before entering the country and then get a second test three to five days after arrival, according to the CDC rules.
However, there is still no clear news on when Britons will be able to jet off to the US or embark on a US-port cruise.
The Foreign, Commonwealth and Development Office (FCDO) maintains that all "non-essential" travel to the US should be avoided.
A travel ban also remains in place under UK lockdown rules, though this may be lifted for some nations from May 17.
At this point, the UK Government is set to implement a "traffic light" system ranking countries based on their Covid risk.
Source: Read Full Article