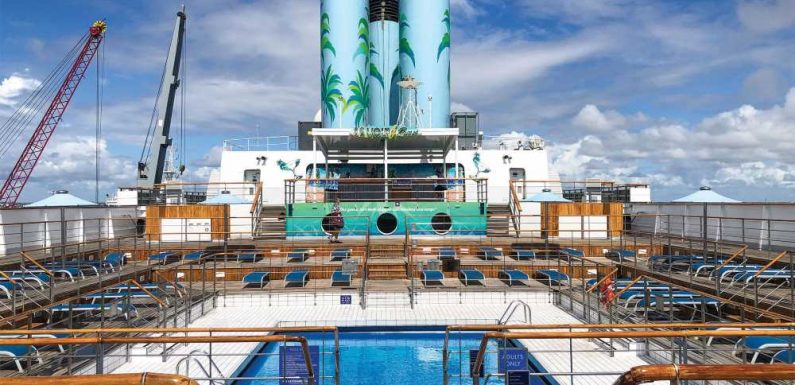 The No Sail Order issued Wednesday for the Margaritaville at Sea Paradise was lifted Friday, according to a spokeswoman for the U.S. Coast Guard.
"During the ship's annual exam, port control officers from Marine Safety Detachment Lake Worth identified conditions which required the ship to stay in port until rectified due to the safety of the passengers and crew," Coast Guard spokeswoman Nicole Groll said. "The No Sail Order was in place until the discrepancies were fixed.
"The discrepancies have been fixed, and the No Sail Order was lifted."
A Facebook post from Margaritaville at Sea on July 15 said the Paradise was "inspected, cleared and returns to normal service from the port of Palm Beach at 5 p.m. today."
However, the interruption forced the cancellation of the July 13 sailing of the Paradise, which was slated for a two-night cruise to the Bahamas. Guests were disembarked on Thursday and received compensation for the inconvenience, according to Margaritaville at Sea CEO Oneil Khosa.
The cruise line on Thursday did not respond to questions about nature of the flagged items that warranted the order; the Facebook post referenced "routine maintnance." According to a report from WPTV News in West Palm Beach, Fla., report that identified the no sail order, Khosa said the cruise line was "expeditiously" undertaking corrective actions to "quickly address the flagged items and continue sailing on schedule." 
Related: Margaritaville at Sea working to get Paradise shipshape
The Margaritaville at Sea product is a rebranding of the Bahamas Paradise Cruise Line, which has long operated short cruises to the Bahamas from Palm Beach. Its ship, the Margaritaville at Sea Paradise, is the former Grand Classica, which previously operated for Costa. The line has been sailing since mid-May.
Source: Read Full Article