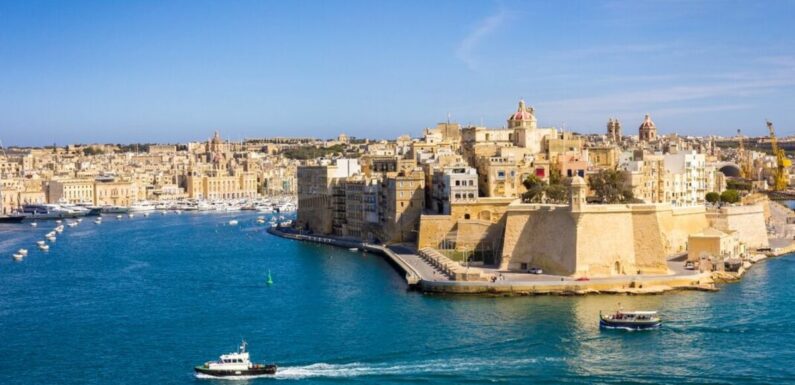 Research from M&S Travel Money has found a family of four could save £660 per person by considering a budget-saving holiday destination over a more expensive hotspot. Nic Moran, from M&S Travel Money, said: "In the current climate, many of us are looking for ways to save and make our money go that bit further. Families that are able to consider some alternative holiday destinations, could find that their holiday budget goes a little further this Easter."
Swap Crete for Dubrovnik
Tourists looking for an Easter beach break could swap an expensive trip to the Greek island of Crete with a city break in Croatia's Dubrovnik.
According to the team's research, a 13 night stay for four people with flights, accommodation and evening meals would cost £6,934 in Crete. The same trip would cost just £5,672 in Dubrovnik.
The southern Croatian city is known for its Old Town which is entirely encircled by stone walls which tourists can walk.
Tourists can also reach beaches from the city or explore one of its Game of Thrones' filming locations.
Swap Rome for Bologna
Italy's capital has some incredible attractions, but tourists could have an exciting city break for less in another Italian city.
The team at M&S Travel Money estimated tourists would save £1,018 overall on a 13 night break in Bologna compared to Rome.
Bologna is the home of one of Italy's most globalised dishes, spaghetti bolognese, although the traditional recipe uses tagliatelle instead.
Tourists will also be able to reach beaches at Rimini, admire the city's red-roofed buildings and explore its famous university.
Don't miss…
'Incredible' British beach destination looks just like French Riviera [STAYCATION]
World's worst tourist attraction 'smells like urine' [LATEST]
Spain's cheapest holiday destination is 'wonderful' [INSPIRATION]
Swap Lisbon for Valletta
The Portuguese capital is a great city break destination but a family of four could save £476 by travelling to Malta's capital Valletta instead.
The team estimated the cost of a 13 night trip for a family of four would cost £5,944 in Lisbon, but just £5,468 in Valletta.
Valletta is packed with museums, palaces and churches while tourists will just be a short trip away from Malta's beaches.
The destination was a favourite of the late Queen Elizabeth II who lived there for a short time after her marriage.
Swap Punta Cana for Cancun
If a long-haul trip is on the bucket list, the M&S Travel Money team recommends holidaying in Cancun in Mexico over a trip to Punta Cana in the Dominican Republic.
Both destinations are over nine hours flight away from the UK and offer white sandy beaches and crystal clear water.
A family of four could save around £2,640 by travelling to Cancun over Punta Cana but would still be looking at an £8,016 price tag for a 13 night trip.
Cancun's beaches are world-famous and the resort also has a huge range of restaurants for tourists to sample.
M&S Travel Money tips
Consider alternative airports – "Flights to airports slightly outside of the destination you're planning to visit sometimes work out cheaper".
Travel outside of peak hours – "If you can travel at less in-demand times (such as early in the morning or late at night) you may be able to snap up a bargain".
Plan spending money early – "Get your spending money organised ahead of time, order your currency online, or visit a high street bureau de change, to secure a rate in advance".
"Ensure you have enough cash for snacks, taxis and tipping. ATMS may not always be readily available".
Source: Read Full Article