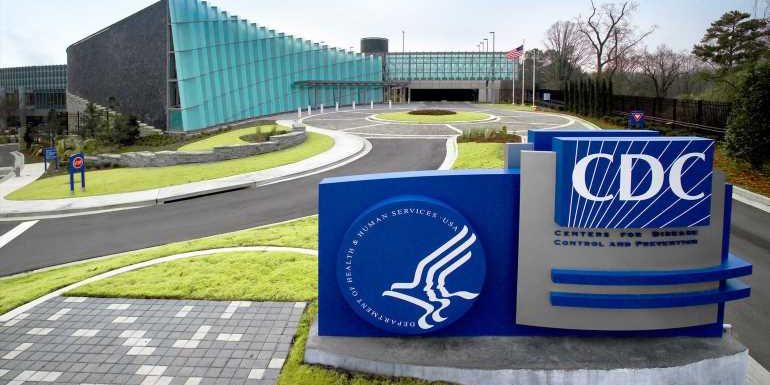 The CDC lowered its Covid-19 notice to Level 2 "moderate" risk for cruise travelers, down from "high" risk Level 3. 
Level 2 is the lowest level the CDC has issued for cruise travel since the pandemic began in 2020. 
Under the current level, the CDC advises that travelers be up to date with Covid-19 vaccines before cruising and warns those who are not up to date with their vaccinations or are at increased risk for severe illness should avoid cruise travel. 
"The virus that causes Covid-19 spreads easily between people in close quarters on board ships, and the chance of getting Covid-19 on cruise ships is moderate, even if you are up to date with your Covid-19 vaccines," reads the notice from the CDC. 
The CDC recommends that guests wear masks when indoors, outside of their own cabins.
The agency also advises cruisers to check the color code of their ship to review how many cases have been reported and to check the ship's vaccination status. The CDC recommends travelers take a Covid test three to five days after their cruise, regardless of vaccination status. 
The warning level has been a source of frustration for the cruise industry, which had contended that cruise ships were being singled out. CLIA called it "perplexing" when the CDC issued a Level 4 notice in December during the rise of the omicron variant, warning cruisers not to travel even if vaccinated. CLIA had argued that the number of cases identified on cruise ships was a slim minority of cases and were often asymptomatic, taking up few medical resources.  
The primary factor the CDC uses to determine traveler's threat level is the cumulative number of new Covid-19 cases among crew members over the past 14 days. 
For a Level 2 "moderate" threat level, that number must be between 500 and 999 cases. In Level 3, cumulative new Covid-19 cases were between 1,000 and 2,000 over 14-day stretches. In Level 4, more than 2,000 cumulative new Covid-19 crew cases were counted over 14 days. 
Source: Read Full Article