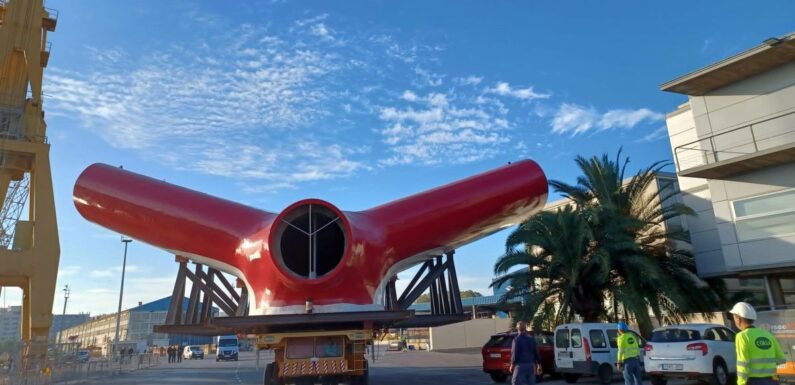 The Carnival Freedom began a 16-day drydock on Friday that will include the installation of a new winged funnel to replace the one damaged in a 2022 fire. 
The ship also will get new decking and the Heroes Tribute Bar during the drydock. 
The 2,980-passenger ship had a fire within the funnel while in port in Turks and Caicos in May 2022. The funnel underwent repairs after the fire but returned to the sea without the iconic Carnival wings that resemble a whale tail.
The Freedom, built in 2007, last underwent a renovation in 2019 with the addition of a waterpark. The current drydock is underway at Navantia shipyard in Cadiz, Spain. This is the first time the shipyard has designed and manufactured a Carnival funnel. 
The drydocking is one of many planned for Carnival Corp. brands. CEO Josh Weinstein said there will be an 18% increase in drydocks in 2024.
Source: Read Full Article