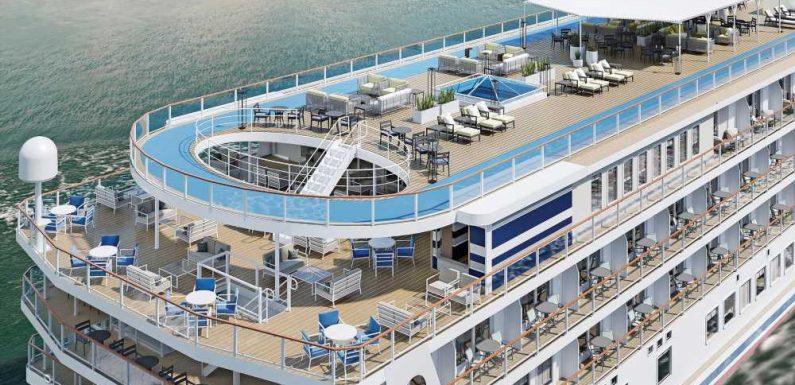 American Cruise Lines is continuing with aggressive fleet-expansion plans.
The company said Tuesday that it has signed contracts with sister company Chesapeake Shipbuilding of Salisbury, Md., to build two more riverboats in 2022.
The new ships will be the fifth and sixth in its series of modern riverboats, first introduced in 2018, and will bring to 10 the number of riverboats in its fleet. The company also operates five small ships that operate coastal and Alaska cruises.
With the new ships, the company will have more than doubled in size since 2017, ACL said. And the company said that in addition to the new riverboats,  it plans to continue building more coastal cruisers.
Related stories
American Empress resumes Pacific Northwest river cruises
No U.S. cruises operating? Not so, says American Cruise Lines
A first look at the new-look American Cruise Line riverboats
"American's two newbuilds are welcome news for the industry here at home," Charles B. Robertson, president and CEO of ACL, said in statement. "They closely follow the two riverboats we are introducing this year and demonstrate our ongoing commitment to growth and leading the U.S. small-ship market."
He also emphasized that the new ships continue the company's focus on developing only ships that carry fewer than 200 passengers. 
ACL's main competitor, American Queen Steamboat Company, operates four paddlewheelers in the U.S. with passenger capacities ranging from 166 to just over 400.
And next year, global river cruise giant Viking will enter the U.S. market with a ship that will carry 386 passengers. Viking says its vessel, the Viking Mississippi, will be the most modern, luxurious river ship in the country, with spacious cabins and a sun deck complete with swimming pool.
"While the pace of our newbuilds is increasing, we are committed to maintaining the small capacity of our ships, which continue to accommodate just 100 to 190 passengers," Robertson said. "This distinction across our fleet truly enables us to deliver the personalized and sophisticated experience our guests have come to expect."
The new, yet-to-be-named ships will be similar to the others in the company's modern riverboat series, but will include some new elements, including a fifth-deck skywalk with walking track cantilevered above the deck below.
Source: Read Full Article