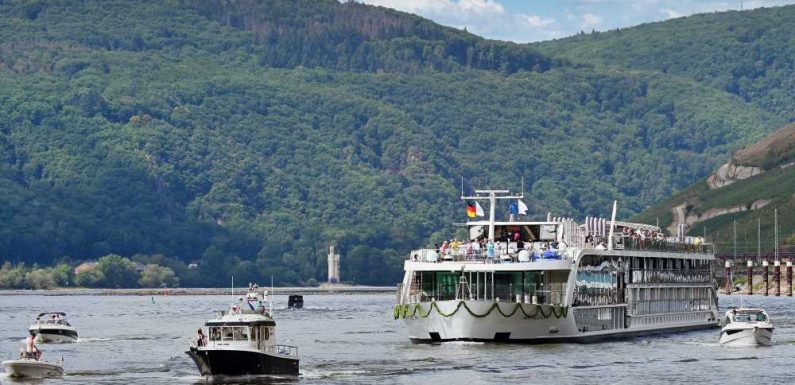 AmaWaterways has officially welcomed the newest ship in its fleet.
The AmaLucia was christened by godparents Riley and Will Farmer in a ceremony in Rüdesheim, Germany, on July 31 after more than a year of pandemic-driven delays. The ship entered service in 2021. 
Riley, 14, and Will, 11, are the children of Colin Farmer, senior managing director of private equity firm Certares. which is an AmaWaterways investor. 
The ship was originally supposed to be christened upon its launch in 2021, but Will was too young to receive a Covid-19 vaccination — a requirement of all guests boarding the company's cruises at that time.
Related: Magical Moselle on the AmaLucia
At the christening ceremony, the siblings, their father and their grandmother Patty were joined by AmaWaterways co-founders Rudi Schreiner and Kristin Karst, along with a number of local dignitaries and invited guests. 
Karst said the kids came up with the name AmaLucia during an evening in July 2019, after the christening of the AmaMagna.
"We were brainstorming the name of our next ship that was under construction," Karst said. "We all thought the name had a great sound, and thought the two should also be the godparents."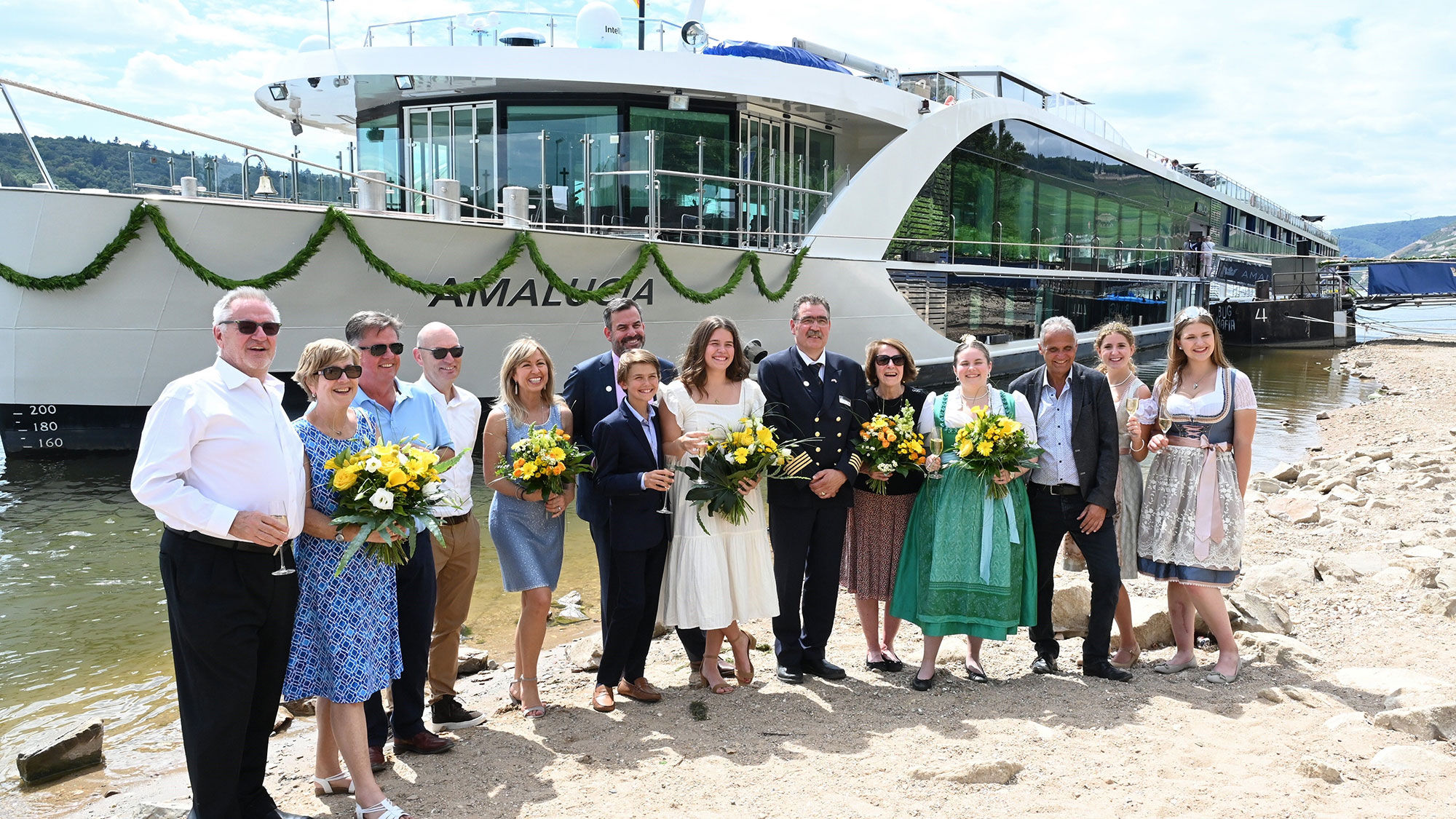 The AmaLucia christening cruise was Riley and Will's third river cruise. The sister and brother are well-traveled. 
"It's a new experience," Riley said, expressing her gratitude at receiving the honor of godparent. "I feel really lucky." Will called it "a huge honor."
The AmaLucia will continue to sail Europe's Rhine, Main, Moselle and Danube rivers. The 78-cabin ship will start sailing Dutch and Belgium waterways beginning in 2023.
Source: Read Full Article