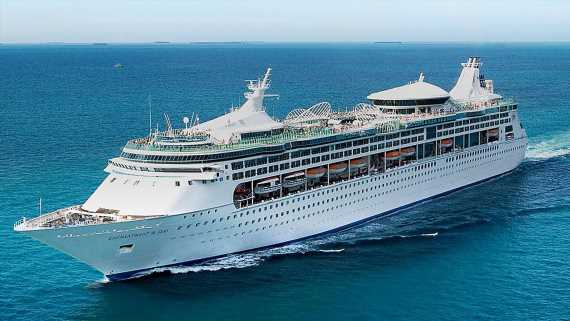 Royal Caribbean International is swapping the deployments of two ships in 2023, citing new speed regulations from the International Maritime Organization. 
The cruise line will switch the Brilliance of the Seas, a Radiance-class ship built in 2002 that had been scheduled to sail in Europe, with the older Enchantment of the Seas, an older ship that had been bound for Australia. 
Royal Caribbean did not immediately respond to a question about the why the regulations require swapping ships. 
The Brilliance, a 2,543-passenger ship, will sail Alaska cruises from Vancouver next spring and summer, starting in April. Starting in October, the ship will sail Australia cruises out of Sydney. 
The Enchantment, a 2,730-passenger ship, will take Brilliance's place in Europe next spring. The 1997-built Vision-class ship will sail in the Mediterranean from late April to November, then sail Bahamas and Caribbean cruises out of Tampa. 
Passengers are being automatically moved to the substituted ship with the same date as their original booking. Passengers also may rebook on other sailings or seek a full refund. 
Source: Read Full Article