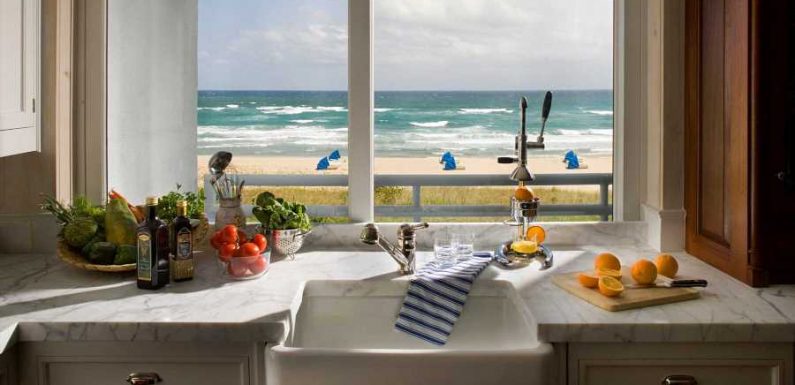 Ocean breezes, endless sunshine, daily walks along the sand, and a laid-back way of life all entice Americans to relocate to the country's many beach towns. From charming cities on the California coast to Florida's popular shores, there are dozens of destinations to consider, so it can be hard to pick one as your new home.
Thankfully, personal finance site WalletHub has determined the best beach towns to live in around the United States, ranking them according to 63 indicators, including affordability, weather, safety, economy, education and health, and overall quality of life. The top 10 ocean towns to live in (listed below) are unsurprisingly concentrated in states boasting ample coastline, like Florida, California, and Hawaii.
WalletHub also looked at data like violent crime rates, water temperatures, nightlife establishments and restaurants per capita, and more to help you make the right decision. And while our list focuses on beach towns near the ocean, the site also rounded up the best lake beach towns to live in (Traverse City, Michigan; Folsom, California; and Redmond, Washington snagged the top three spots, with others in North Carolina, Ohio, and Wisconsin in the top 10).
1. Naples, Florida
Out of 145 oceanside beach towns, Naples, Florida, took the top spot with its unbeatable quality of life and relative affordability. Located on Florida's Paradise Coast along the Gulf of Mexico, the town offers lots to see and do, including pristine, white-sand beaches and day trips to nearby Everglades National Park.
2. Lahaina, Hawaii
Lahaina, located on the island of Maui in Hawaii, was ranked highly for its quality of life and safety in WalletHub's study. The town is packed with history, art, and culture, and during the winter, it's a great place to go whale watching.
3. Boca Raton, Florida
Home to great golf courses, shopping, restaurants, and of course, beautiful Atlantic beaches, Boca Raton really has it all. The town earned high marks for its affordability, weather, economy, and quality of life.
4. Newport Beach, California
Located south of Los Angeles on the Pacific Coast, Newport Beach was among the top 15 cities for health and education and quality of life, according to Wallethub. There's plenty to see and do across the city's 10 neighborhoods, including boating, hiking, water sports, whale watching, and more.
5. Santa Monica, California
Combine the perks of living in a large city, a beachy atmosphere, and coastal views in Santa Monica, California — the city ranked third for its great quality of life. Located a short distance from downtown Los Angeles, Santa Monica is home to nearly four miles of beaches and the iconic Santa Monica Pier.
6. Sarasota, Florida
Another destination ranked highly for its quality of life, Sarasota, Florida, is a Gulf Coast gem. Sarasota has a range of unique attractions, including the John and Mable Ringling Museum of Art, which features a collection of circus antiques. Nearby Lido Key and Siesta Key offer beautiful sandy beaches.
7. Kailua, Hawaii
Located on the island of Oahu, Kailua offers residents the best of both worlds, with incredible beaches and outdoor activities just a short drive from the bustle of Hawaii's capital city, Honolulu.
8. Carlsbad, California
With miles of shoreline, golf courses, breweries, and family-friendly attractions like Legoland California, Carlsbad has lots to offer both visitors and residents of all ages. Plus, it's under an hour's drive from nearby San Diego.
9. Encinitas, California
Just about 10 miles south of Carlsbad, Encinitas provides many of the same perks — great weather, beautiful beaches, and a laid-back feel. This Southern California city is also known for its great surfing and colorful gardens.
10. Vero Beach, Florida
Located on Florida's Atlantic coast, Vero Beach scored well for weather, safety, and quality of life. Living in Vero Beach means easy access to the beaches and plenty of opportunities for outdoor recreation, including water sports and fishing.
Source: Read Full Article