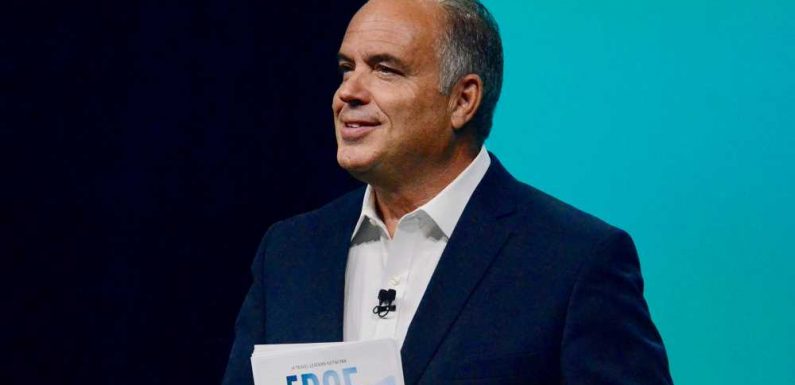 AURORA, Colo. — Internova Travel Group (No. 7 on Travel Weekly's 2021 Power List) is working to create a new booking platform for all of its advisors. 
Executives said the platform would offer advisors a variety of bookable content and provide the company with more detailed booking data. Internova is taking its time in development, aiming to make the platform attractive enough to draw advisors away from what they're currently using.
John Lovell, president of Travel Leaders Group, and Roger Block, president of Travel Leaders Network, discussed the project on Monday during the network's Edge conference at the Gaylord Rockies Resort & Conference Center.
"Technology is going to be the driver to really take us to the next step in our evolution," Lovell said on stage.
The new platform will hopefully debut next year with air, car and hotel inventory, with cruise, tour and travel insurance debuting the year after.
Block said the platform would replace a number of existing programs advisors use, like the CruisePro tool.
The project is being headed by Internova chief information officer Jeremy Van Kuyk.
During a press conference, Van Kuyk said Internova wants a common booking platform across its organization.
"It's very fragmented across all members," he said. "They're all using different tools."
To solve that problem, Van Kuyk said, his team is working on a new platform that would provide Internova with clearer booking and sales data.
Related: Travel Leaders execs 
Lovell gave the example of applying the data to a particular supplier — a hotel that is 40% filled with Internova clients, for example.
"We want to be rewarded and have our members earn what they should be earning," he said.
"There's power in this organization," Lovell added. "But until we get to that common booking platform, we struggle with the data that Jeremy and his team really need."
Internova is currently in conversation with a number of potential technology vendors to help develop the platform, Van Kuyk said. But for now, the name of the game is "slow and steady" to ensure a solid product is rolled out to advisors.
Stephen McGillivray, Travel Leaders Group's chief marketing officer, said it will be no easy task.
"The tool has to be better than their current method of booking, and that's, you know, change," McGillivray said. "This is not a task for the feeble. It really isn't. I mean, we're looking at changing hearts and minds and booking behavior of travel advisors."
Source: Read Full Article