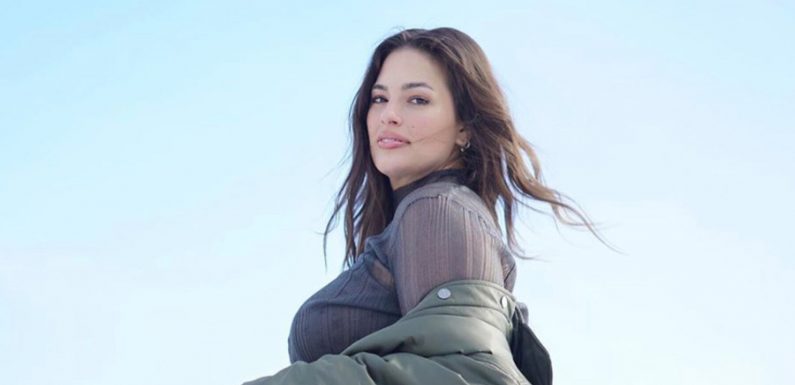 Airbnb and model Ashley Graham want to make sure your 2021 is off to the best start possible.
The home rental website is giving fans and relaxation lovers alike the exclusive opportunity to join Graham for an intimate conversation on "how to re-prioritize self-care and embrace healthy practices as acts of love and gratitude" with its new online experience, "Loving Yourself in 2021."
During the limited-time Airbnb Online Experience, Graham will discuss self-affirmations, tips, and routines that can help anyone maintain a positive, forward-looking mindset.
The experience will be a truly intimate one. Just 10 guests will have the opportunity to book the experience. Participation in the online gathering will cost $100 per household, and all the proceeds will go on to benefit the Anti-Recidivism Coalition.
Bookings for "Loving Yourself in 2021" open on Wednesday, Feb. 3 at 5 p.m. ET on a first-come, first-serve basis. The event will take place on Friday, Feb. 5 at 5 p.m. ET. However, this isn't the only wellness and renewal offering on Airbnb right now
While Graham is the headliner, Airbnb has created a very special collection of Online Experiences from hosts around the world to help anyone recharge and kick-start the new year right. Experiences include Relax Heal & Meditate with Sound Bowls, Forest Bathe in Kyoto's Sacred Mountain, and Balinese Water Blessing Ritual.
Airbnb is also offering Metaphysical Online Experiences to "uncover hidden insights." Those experiences include Vedic Astrology, Your Astral Chart, Tarot Reading and Meditation, and Astrology Workshop, Birth Chart Reading.
The website is also welcoming Olympians and Paralympians to help get your "mind and body in the best shape" with experiences including Positive Thinking with a Paralympic Hero, Sprinting Through Stress with Veronica, and Win the Morning with Liz Gleadle.
For those looking for in-person rejuvenation, Airbnb has curated a list of Tranquil Stays, which include private retreats with spa-inspired amenities, to calming escapes nestled in nature, including this eco bamboo hideout in Bali, Indonesia; an off-the-grid dome with a private hot mineral spring in New Mexico; and a chateau and spa with sweeping sea views in Normandy, France.
View the full collection of activities and listings at airbnb.com/wellbeing.
Stacey Leasca is a journalist, photographer, and media professor. Send tips and follow her on Instagram now.
Source: Read Full Article