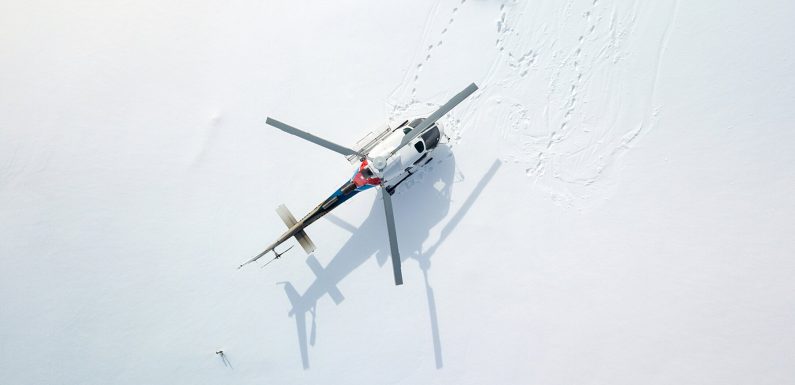 The border between the U.S. and Canada has been shut down for months, with no end in sight, due to the rampant spread of the coronavirus. However, that apparently isn't stopping a few Canadian snowbirds from flying south for the winter. 
"[The] United States and Canada have a mutual agreement to restrict non-essential travel across our shared border. The current agreement runs through January 21, 2020," the U.S. Embassy and Consulates in Canada explains on its website. "'Non-essential' travel includes travel that is considered tourism or recreational in nature." 
However, according to Buffalo News, a few wily Canadians are flouting these rules all in the name of getting to Florida and other warmer climates so they can escape the chill. So, how are they doing it when land crossings from Canada to the U.S. are closed? By hopping on a helicopter and skipping across Niagara Falls, according to the paper. 
The paper followed one couple who traveled "via helicopter at Buffalo Niagara International Airport in mid-December, checked in with U.S. Customs and Border Protection, hopped in their just-shipped-across-the-border car waiting for them, and continued on their way to Vero Beach, Fla." 
The trip, offered by Great Lakes Helicopters, appears to be one of the few ways for Canadians to bend the rules in their favor.
According to the helicopter company, it was flying up to 60 trips every Thursday through Monday between Canada and the U.S. in helicopters that could carry as many as three passengers at once for $1,200 (Canadian) each — plus another $700 (Canadian) to ship their cars.  
"Flying to the U.S. is not closed; carriers fly to the U.S. every day," Dewayne Henderson, Great Lakes' general manager, told the paper. "We're no different. We're just smaller and connect individuals to their vehicles."
Of course, Great Lakes Helicopters isn't the only one helping Canadians get through the border. As CBC reported, a new service by Transport KMC is also helping people fly on chartered planes from an airfield outside Montreal to Plattsburgh, N.Y.  For that service, customers pay $500 per seat on the plane and $1,000 for their vehicle to be transported over the border.
"Every commercial transaction at the border is considered essential," Transport KMC owner and president Michael Couturier told CBC. "We've got to have all the paperwork, and then we are allowed to do it."
With officials on both the U.S. and Canadian side saying "please don't travel internationally right now unless it is essential" this all begs the question — why? As Henderson succinctly put it, "when you commit to being a snowbird you commit."
Stacey Leasca is a journalist, photographer, and media professor. Send tips and follow her on Instagram now.  
Source: Read Full Article