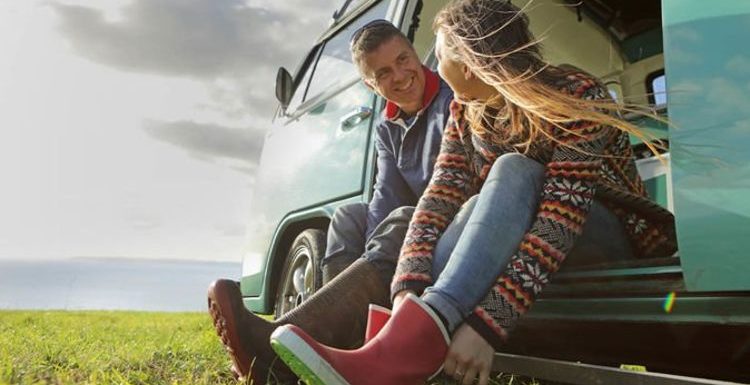 Holidays: Shapps says he is 'not advising against' booking travel
When you subscribe we will use the information you provide to send you these newsletters. Sometimes they'll include recommendations for other related newsletters or services we offer. Our Privacy Notice explains more about how we use your data, and your rights. You can unsubscribe at any time.
Staycations are looking more appealing to Brits who are spent more than a year under lockdown restrictions. Air Bridges allowed UK citizens to jet off to a number of destinations last summer, but staycations are still a more realistic holiday option in 2021. When will staycations be allowed?
On March 29, the stay at home guidance changed to stay local, meaning those in England can leave their home for non-essential reasons.
However, holidays are still off-limits, including staycations and overnight stays at hotels for leisure.
The current rules state: "You should avoid travelling outside of your village, town or the part of a city where you live.
"You should reduce the number of journeys you make overall."
The recent warm weather may have made many crave a holiday, with some starting to think about the summer holidays.
And with international travel a huge uncertainty, many are opting to holiday in the UK this year.
Hotels and B'n'Bs in the UK are becoming fully booked as Brits are planning their staycations, without knowing if the Government's rules will allow them to travel at that time.
Right now, you can't travel and stay in a caravan, second home or boat that you own, but holidaymakers are hopeful that these rules will change soon.
The weather is picking up, the coronavirus case numbers are dropping and more and more people are being vaccinated, leading Brits to be hopeful about their chances of getting away in April.
But is this going to be possible? Can we take staycations?
When will staycations be allowed?
Staycations are allowed from April 12, the Prime Minister has said.
Holidays abroad will still be off-limits, but Brits will be able to visit campsites and self-catering accommodation from this date.
This only relates to accommodation where there are no shared facilities between guests, and it's only possible for individuals or people in the same household.
If you're not the outdoorsy type and fancy staying in a hotel, you can do so from May 17.
Hotels, hostels and B'n'Bs are all open from this date and the rule of six is abolished outdoors on the same day.
From May 18, two households are able to meet indoors and cinemas, hotels, indoor hospitality and performance and sporting events will also restart.
These rules apply to England, so if you're planning a holiday it will have to be in England.
International travel could resume by June 21, but this depends on a number of factors including vaccinations, case numbers and variants.
Britons may need to prove they have been vaccinated when travelling, however, nothing is set in stone as yet.
There will be an announcement on foreign travel on April 12, so it might be worth waiting until then to book a holiday abroad.
Boris Johnson said the restrictions being lifted on June 21 are the final step of his plan and he hopes this will be "irreversible".
Source: Read Full Article