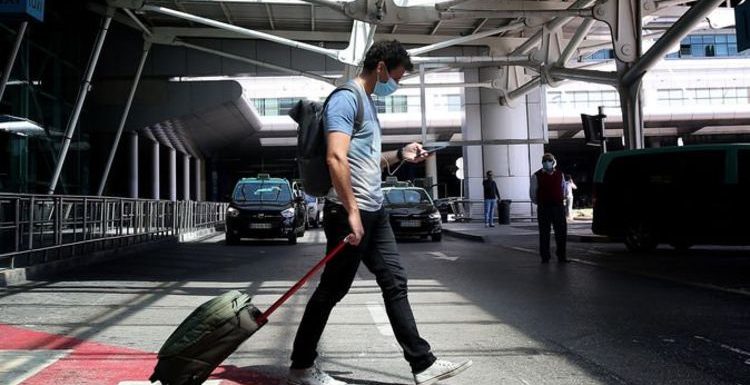 UK government 'playing hokey cokey with travel' says Strutton
When you subscribe we will use the information you provide to send you these newsletters. Sometimes they'll include recommendations for other related newsletters or services we offer. Our Privacy Notice explains more about how we use your data, and your rights. You can unsubscribe at any time.
Brits have spent the last year locked up indoors or with social freedoms profoundly affected. As the country slowly unlocked, people had the opportunity to travel on holiday, but locally only. The red, yellow and green lists offered up a chance for international travel, but it doesn't look like the list of potential locations will grow any time soon.
When can we go on holiday again?
People can go on holiday beyond British waters, but only to a limited offering of countries.
The Government has split potential destinations into a traffic light system with categories requiring travellers to follow varying rules.
Travel to nations on the red list is currently illegal, and amber countries require tests and quarantine on their return.
The green list, which is the smallest of the three, only requires tests.
Green list nations include:
Australia
Brunei
Falkland Islands
Faroe Islands
Gibraltar
Iceland
Israel and Jerusalem
New Zealand
Singapore
South Georgia and South Sandwich Islands
St Helena, Ascension and Tristan da Cunha
Brits have looked forward to a growing range of destinations that could see them return to a range of tourist hotspots.
Many of these, such as Italy and Spain, currently lurk in limbo on the amber list.
And unfortunately, the Prime Minister has hinted they may not move any day soon.
He spoke from an outing today about the prospects for travel in the coming months.
DON'T MISS
Green list update: 10 countries which could be added to green list – INSIGHT
'Good grief what is going on with this list' BAA head rages – VIDEO
Let vaccinated travellers go on holiday this summer – ANALYSIS
On a visit to a laboratory in Hertfordshire, he appeared to suggest incoming "hassle" for prospective travellers.
He said Brits would have to navigate a "difficult year for travel".
Mr Johnson added "delays" may emerge as the Government focuses on keeping "the country safe" and preventing "the virus coming back in".
Although local restrictions could soon change, Brits face additional barriers when from other countries.
Several nations have started adding quarantine periods to travellers entering their borders from the UK.
Ireland is one of them, having prescribed an initial 10-day quarantine for visitors.
Officials soon intend to double this to 20 days.
Tourists visiting Italy who have passed through or lived in the UK over the last 14 days must isolate for five days on arrival.
Source: Read Full Article