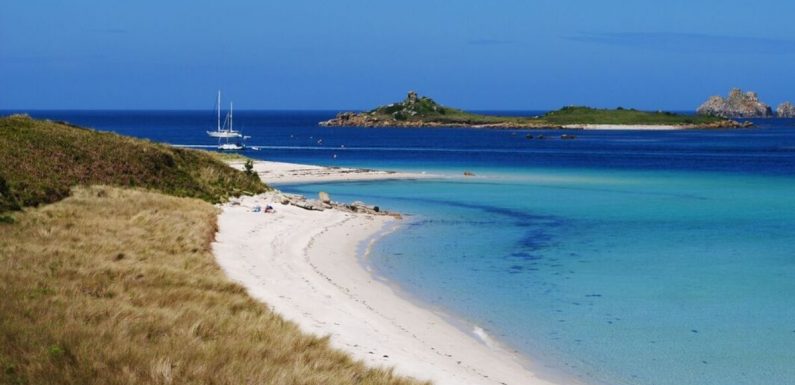 We use your sign-up to provide content in ways you've consented to and to improve our understanding of you. This may include adverts from us and 3rd parties based on our understanding. You can unsubscribe at any time. More info
According to new research from Willerby, the Maldives was the top dream destination for most Britons. Australia, Dubai and Japan also made the top five list.
However, dream destinations such as the Maldives are sadly out of reach of many Britons' budgets.
Darren Black, chief commercial officer at Willerby, said: "We all have our dream holiday destinations but there is no question that staying closer to home can help to reduce the cost of our holidays, and with the cost of living crisis, that is the main factor the majority of us have to consider.
"The UK itself has so many beautiful destinations to explore that will help Brits keep that cost down but it will also have a positive impact on the environment."
Brits dreaming of a Maldives break might want to head to the stunning Isles of Scilly in Cornwall.
A Willderby spokesperson said: "The Scilly archipelago could make you believe you are in the Maldives or the Caribbean Sea.
"The five inhabited islands are resplendent with wildlife and unspoiled beaches. The Isles of Scilly are some of the only places in the UK that experience warm winters."
Lying just off the coast of Cornwall, the Isles of Scilly are home to some of the UK's best beaches.
With a population of just 2,000, the islands offer an exclusive and peaceful holiday, much like the Maldives.
The Isles of Scilly are also a Royal Family favourite and Prince William and Kate Middleton have visited for family holidays.
The young family stayed on Tresco, the second biggest of the islands, which is part of the Duchy of Cornwall estate.
Prince William also visited the island as a child and holidayed there with his mother, father and Prince Harry in 1989.
While the Royal Family reportedly travelled to the islands by helicopter, tourists can also take the Scillonian Ferry from Penzance to St Mary's.
Although the islands are busiest in summer, their unique location means there are often warm winters.
Children will love spotting some of the islands' wildlife, including seals, seabirds and sea creatures.
If Indonesia is top of the bucket list, tourists might want to head to Henrhyd Falls in Wales, according to Willerby.
A spokesperson said: "Not only is Henrhyd Falls the tallest waterfall in south Wales, but it is also one of the few British waterfalls that feel truly tropical, with moss-covered rocks and verdant surroundings reminiscent of Indonesia."
Britain's Dream Destinations (Willerby)
The Maldives
Australia
Dubai
Japan
Hawaii
New York
Italy
Greece
Canada
New Zealand
Source: Read Full Article