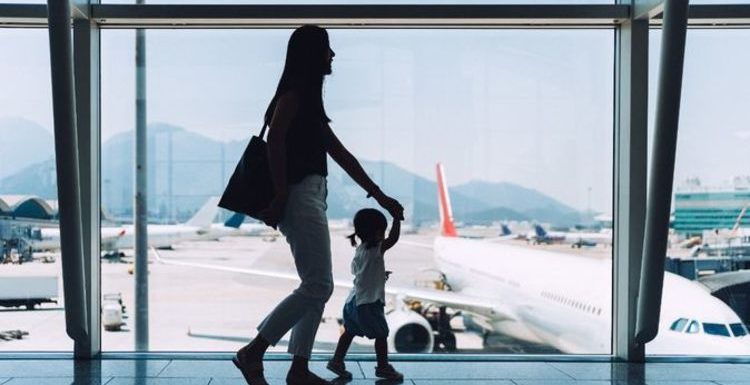 Priti Patel calls out influencers for travelling during pandemic
Holidaymakers and travellers coming into the UK from countries deemed high-risk because of Covid will need to spend their isolation period in quarantine hotels, according to new Government guidance. Travellers will be met at the airport and transported to Government provided accommodation, which will include hotels. The new quarantine rules won't be mandatory for all UK arrivals, but rather just those who are travelling from the 30 blacklisted countries. But it's worth noting that regardless of which country or destination someone is coming in from, UK arrivals need to quarantine for 10 days when they get here.
Can we go on holiday for Easter?
Nothing has yet been confirmed, but it could be that if all goes well, Easter holidays can continue as planned, albeit it's more likely they'll have to take place domestically.
The Prime Minister has set March 8 as a provisional date for restrictions starting to be lifted, which falls just before the Easter holidays.
However, the extent of restrictions lifting is not yet clear.
Boris Johnson said he hopes to announce, in the week beginning February 22, a "roadmap" to "reclaim our lives" by gradually reopening schools and the economy in an effort to "get our lives back to as close to normal as possible".
We will use your email address only for sending you newsletters. Please see our Privacy Notice for details of your data protection rights.
But he admitted the timetable is "inevitably subject to adjustment" and "depends on a lot of things going right", particularly the rollout of vaccinations across the country.
Mr Johnson added: "It also depends on us all now continuing, above all, to work together to drive down the incidents of the disease."
Sir Patrick Vallance, speaking from a Downing Street press conference, said: "It is important with that [lockdown] and the rollout of the vaccine programme, we start to see this changing as the Prime Minister has said, and the vaccine programme should start to kick in so we can see the effects in the middle of February.
"But I want to remind us all that we remain in a difficult position at the moment and there are still very high levels."
The news comes as self-catering accommodation prices are on the rise for Easter, with families booking staycations instead of international travel – despite no set date by the Government for lockdown to end.
A spokesperson from Canopy & Stars, a glamping and camping firm in the UK, said booking for Easter are up ten-fold this week compared to the same time in January 2020.
The spokesperson told The Telegraph: "It would be wise to think about securing your staycation sooner rather than later, as we are expecting a post-lockdown rush and this year availability could be even tighter with many people already having postponed their stays from 2020 into this year."
Canopy & Stars said Cornwall was the most-searched-for destination on its website, followed by Scotland, Devon and Wales.
DON'T MISS
UK travel rules: What are the new Covid restrictions – rules in full [INSIGHT]
Spain extends ban on British travellers in holiday blow [REPORT]
France holidays: FCDO travel advice update as French rules change [EXPLAINED]
Center Parcs, Haven and Butlins are all among larger holiday companies seeing an uptick in bookings for Easter.
Price hikes of 155 percent have been seen at the Centre Parcs Woburn Forest Resort, with a two-bedroom Woodland Lodge for seven nights from March 19 priced at £978, while from April 2 it goes right up to £2,498.
With Devon being a favoured holiday spot among Brits, Airbnb prices in the area have skyrocketed for Easter when compared to March.
A two-bedroom, beach-side apartment in Brixham is listed at £774 for one week starting April 2, but the same length of stay at the same flat starting on March 19 will cost you just £554.
There are a number of picturesque parts of Britain seeing a spike in interest.
Holiday at Home, which offers accommodation in North Yorkshire, has reported bookings open from March onwards are up 60 percent this month compared to January 2020.
Director of Holiday at Home Charlotte Denny said: "We are not just waiting for a date that we can open our doors again and are very much looking forward to welcoming back all of our guests."
A spokesperson for Holiday Cottages said: "With Easter being a peak period each year for UK holidays of all types, the prices are always higher than the off-peak weeks leading up to it.
"We work with our owners to ensure the pricing is fair and reasonable for both owners and guests."
Source: Read Full Article