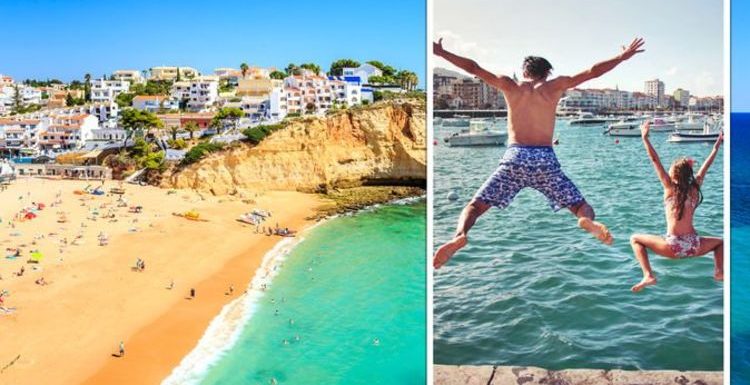 Holidays: Europe post-Brexit travel advice provided by expert
We use your sign-up to provide content in ways you've consented to and to improve our understanding of you. This may include adverts from us and 3rd parties based on our understanding. You can unsubscribe at any time. More info
Holidaymakers in 2022 will have to contend with both the ongoing Covid pandemic and the changes brought on by Brexit. Travel rules are still evolving constantly but some changes have already been put in place.
Post-Brexit rules are the biggest changes to travel in 2022 for Britons.
New passport rules now apply for Britons jetting off to the EU.
While Britons used to be able to travel up to their passport's expiry date, they now need to have three months left on their passport from the day they plan on leaving the EU.
Passports also need to have been issued within the last 10 years.
To enter the EU, on top of the new passport rules, holidaymakers will need to pay.
The Schengen area, including popular holiday hotspots such as Spain, France and Portugal, is no longer a free zone for Britons.
Britons will need to fill in a European travel Information and Authorisation System (ETIAS) and will need to pay €7.
The visa-waiving form will be valid for three years, or until Britons' passports expire.
It will be available to complete online and must be applied for before travel.
The ETIAS is set to be introduced this year, but the website has not yet been launched.
It is expected to become mandatory by the end of 2022, with under 18s and over 70s exempt.
Once overseas, Britons will also now be charged for their roaming data.
Phone operators used to allow free roaming within the EU, but this will no longer be the case.
Three customers will pay £2 a day from May 23, while EE and Vodafone will introduce the fee from this month.
While post-Brexit travel was expected to be different, holidaymakers also have to be careful with always evolving Covid travel rules.
These can change quickly, as was seen with the France ban on Britons last month.
Just this week, Paris has made masks mandatory outdoors again.
Nightclubs remain closed and cafes and bars are only offering table service.
Spain has reduced the quarantine time for people who have tested positive to Covid.
The new self-isolation rule requires people to quarantine for seven days only.
In Italy, tripled-vaccinated holidaymakers will no longer need to quarantine.
While this is good news, the Italian vaccine passport will become stricter from January 10, with Italians having to show proof of vaccination or recovery from Covid to use public transport.
Source: Read Full Article