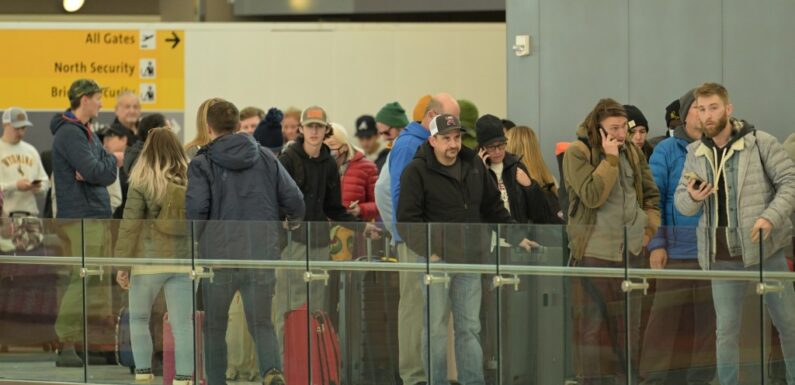 More than half the Colorado residents who are planning to travel for Thanksgiving, Christmas and other holidays said they are booking earlier this year, according to a new AAA survey.
The survey found that the main reason was the high cost of airline flights, gas and other travel expenditures, according to Skyler McKinley, regional director of public affairs for AAA.
"2023 has been a bonkers year for travel, with record-breaking demand throughout the summer," he said in a statement. "By all accounts, those trends will persist into the year-end holidays."
All told, 60% of Coloradans surveyed said they are planning a holiday trip. Of those, 58% are booking early and 70% are planning to fly. But 36% of the responders said "they are less likely to fly this year because they're concerned about flight delays and cancellations," AAA reported.
When it comes to Thanksgiving travel, more than a third, 37%, will lock in travel plans by the end of this month, AAA said.
As for Christmas, fewer people, 11%, have finalized their itineraries. But things could get hectic since the holiday is on a Monday, so many will travel on Friday or Saturday.
Subscribe to our weekly newsletter, In The Know, to get entertainment news sent straight to your inbox.
Source: Read Full Article