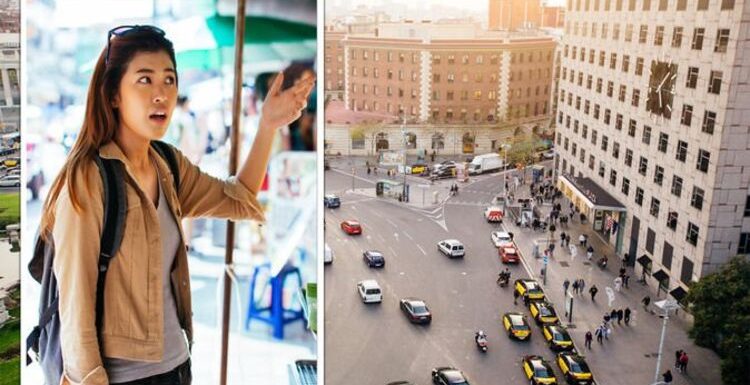 Jet2 passenger removed from flight after hitting fellow traveller
We use your sign-up to provide content in ways you've consented to and to improve our understanding of you. This may include adverts from us and 3rd parties based on our understanding. You can unsubscribe at any time. More info
For many British tourists it's been a while since they were able to get away on a holiday. Unfortunately, this means they could be more likely to fall victim to a tourist scam.
While the majority of people are welcoming and friendly to tourists, every city has a few scammers looking to target visitors.
Recently, two men were arrested in Spain's Costa del Sol region for targeting tourists with a bird poo scam.
The sneaky plot involved spraying a liquid onto a tourist then offering to help them wipe down.
They would then use the 'wipe down' opportunity to steal from the unsuspecting tourist's pockets.
One common tourist scam in Spanish destinations such as Mallorca involves inviting tourists to join a 'trilos' game.
Tourists are invited to play the game which requires them to guess which cup a ball is hidden beneath.
There are usually three cups and tourists pay a small fee to play with the promise of winning money if they are successful.
However, the scammers secretly remove the item from under the cup, meaning the tourist will always lose.
In 2019, the police in the Majorcan capital of Palma arrested 26 people suspected of being involved with the scam.
The police even tweeted a video explaining how the game is rigged and tourists are advised never to play a game of 'trilos'.
While many European cities have excellent public transport systems, sometimes British tourists may find it easier to get a taxi.
Unfortunately taxi scams are fairly common all over the world and British tourists will need to take care to avoid them.
One common taxi scam involves taking tourists on a far longer route in order to overcharge them for a short journey.
As Britons may not know the city very well, they could easily fall victim to the scam. Another trick occurs when drivers say their metre isn't working.
This gives them the chance to overcharge tourists who may not know how much the journey should cost.
Tourists can avoid the taxi scam by using public transport, reputable taxi brands or checking out how long a journey should take before going.
It's also a good idea to confirm the price before accepting the taxi if there is no metre in the car.
British tourists should also make sure to carry small change as drivers will not always have the right change for journeys.
Tourists who opt to stay in hotels or hostels could also ask a member of staff to recommend a good company or call a taxi for them.
Many accommodations have partnerships with taxi firms that they trust and will prevent tourists being ripped off.
Source: Read Full Article