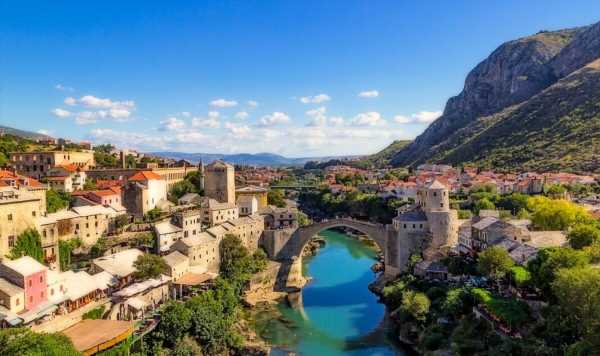 Lonely Planet has unveiled the best city destinations to visit in 2024. 
Planning a 2024 holiday? Inspiration has arrived in the form of Lonely Planet's Best in Travel rankings and there's some incredible cities on the list this year. 
From popular hotspots such as Paris to lesser-known Balkan spots, it's time to start planning that mini-break. Nitya Chamber, executive editor at Lonely Planet, said: "Our picks for this year seek to both inspire and follow the instincts of 2024's traveller. 
"Best in Travel is Lonely Planet's heart and soul of travel inspiration, responding to the enthusiasm of travellers who want to explore the world in a way that is authentic, led by local guidance and has sustainable values at its core." 
While no UK cities made the hotlist this year, there are some destinations that are an easy hop from the UK as well as some further afield spots for those who want a real escape. 
So where are this year's winners? 
Nairobi
This year's winning city was the Kenyan capital, Nairobi. Lonely Planet said: "Kenya's capital is staking its claim as a global centre of culture, sizzling with unmissable travel experiences." 
Don't miss Nairobi National Park or the city's Giraffe Centre. Visit Nairobi National Museum to learn more about Kenyan culture and natural history. 
Paris
It's no surprise to see Paris on this year's hotlist as the French capital is set to host the Olympics in 2024. Lonely Planet said: "A country constantly reinventing the wheel, Paris is showing off innovations outside the sporting arena." 
If you haven't managed to score tickets to the Olympics or Paralympics, head to the city in spring or autumn for mild temperatures and cultural highlights. Skip the queues at the Louvre for free museums such as Carnavalet, which is dedicated to the history of the city. 
Advert-free experience without interruptions.
Rocket-fast speedy loading pages.
Exclusive & Unlimited access to all our content.
Montreal
A blend of French and Canadian culture, Montreal is one of the most exciting destinations across the pond. A Lonely Planet spokesperson said: "This year, new museums, revamped attractions, an ever-vibrant restaurant scene and added transport options provide even more reason to explore." 
Don't leave without sampling poutine, Canada's eclectic mix of fries, cheese curds and gravy.
Mostar
One of the Balkans' prettiest destinations, Mostar is a gorgeous spot to explore in 2024. Lonely Planet said: "The unforgettably scenic, minaret-dotted medieval Old Town and infamous bridge now draws visitors for more than a daytrip to its dynamic arts, crafts and music festivals." 
With the 20th anniversary of the Stari Most bridge coming up, this could be the most exciting year to visit in a while. 
Source: Read Full Article