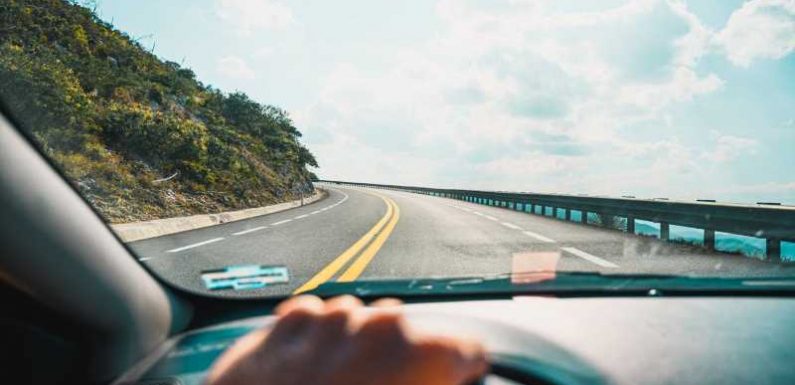 Load Error
One of the not-necessarily unpredictable but perhaps unintended consequences of the coronavirus pandemic is the rediscovery of the great American road trip.
After borders around the world closed for foreign visitors, Americans who typically crossed oceans for their big vacations were forced to look for travel opportunities closer to home.
For more TPG news delivered each morning to your inbox, sign up for our daily newsletter.
Fortunately, we live in one of the most spectacular countries on earth, with wide-open spaces, awe-inspiring scenery, a national park system that is the envy of the world and a truly impressive variety of regional culture and cuisine — made accessible thanks in no small part to the vast system of interstate highways constructed in the 20th century.
With the pandemic forcing hundreds of thousands of workers out of their cubicles and back into their home offices, people hit the road in droves, eager to explore this beautiful land of ours. RV rentals became a hot commodity, with some even ditching their homes to live on the road full-time.
International travel may be making its comeback this summer, but for plenty of Americans, the good old-fashioned road trip — with its promise of the open road and the discovery of someplace new — is calling.
But what's a road trip without a suitable car? With so many automobiles to choose from for your next adventure, we wanted to highlight some of the very best options for any type of road trip.
In This Post
For a coastal or island drive: Ford Mustang
Picture yourself driving down the Pacific Coast Highway in California or along the ocean in Hawaii, top-down, music turned up. It's hard not to see yourself driving a Mustang. Ford's pony car is one of the most emblematic symbols of Americana ever to exist. Conceived in the 1960s, it instantly became a hit for anyone looking for an affordable car went fast and turned a lot of heads in the process. The Mustangs of the past have become classics, but today's version is a thoroughly modern vehicle that's hard to beat for good-weather cruising.
The standard Mustang is no slouch: It comes equipped with a 2.3-liter turbocharged four-cylinder engine with 310 horsepower and 350 lb.-ft. of torque. But if you really want to have fun carving the curves of a long and winding coastal highway, splurge for the GT convertible, which comes with a 5.0-liter V8 producing 460 horsepower and 420 lb.-ft. of torque, which is sure to put a smile on your sun-kissed face.
For a cross-country adventure: Volvo XC90
If you're setting out on a cross-country road trip, comfort is key. You'll want a vehicle that's quiet, efficient, spacious, equipped with enough creature comforts to keep you and your companions entertained, isn't bothered by the wide range of pavement quality we have in this country and, perhaps most importantly of all, has comfortable seats.
Volvo's flagship SUV, the XC90, has all of that and more. It's roomy enough for you and your friends or family — and all your things. Plus, it comes packed to the gills with the latest in automotive technology including a touchscreen-based entertainment system and top-notch stereo systems. Its solid build quality guarantees you'll have a comfortable ride, even over the pothole-ridden roads found in parts of the country (looking at you, upper Midwest). And, last but certainly not least, the Swedish automaker is known for producing arguably the best seats in the automotive industry — on some trim levels, you can even opt for seats that massage you as you drive.
For snowy roads: Audi A4 Allroad
If you're road-tripping in the winter — or somewhere that sees snow almost year-round — you're going to want a vehicle that's as sure-footed in the snow and slush as it is on dry pavement. The Audi A4 Allroad is a lifted version of its A4 Avant station wagon that offers extra inches of ground clearance, perfect for snowy roadways. But the main feature that make this elevated wagon a force to be reckoned with in the snow is its standard Quattro all-wheel-drive system, which allows the car to plod through rain, snow and slush with ease. (Of course, if you're driving on mountain roads with deep, heavy snow we'd recommend fitting the tires — of any vehicle — with chains for extra confidence.)
And, since this is more or less a station wagon, you'll have extra room for everyone and their things married with the driving dynamics of a car. The Allroad's four-cylinder turbocharged engine means you won't be stopping too often for gas, either.
For tackling all types of terrain: Jeep Wrangler
You can't do much better than a Jeep Wrangler if you're looking for a vehicle that will go anywhere and do (just about) anything. This iconic American truck comes in two- and four-door configurations and offers such options as a removable roof and doors for serious off-roading. The Wrangler comes with a true 4×4 four-wheel-drive system and is equipped with large tires and a high suspension which allows it to tackle rocks and other terrains with aplomb. Its generous ground clearance allows the car to ford through 30 inches of water — in case your adventure brings you across rivers or streams.
If you're getting off the interstate and want to explore some of the landscape that can't be accessed by any old car, you can't go wrong with the Wrangler.
For national-park hopping: Jeep Grand Cherokee
There's another Jeep on this list — and for good reason. Its venerable Grand Cherokee has been the brand's standard-bearer for years, combining the best of Jeep's inherent offroad abilities with creature comforts you'd expect from a luxury SUV. If you think your road trip will combine long stints on the highway with some offroading (perhaps at one or several national parks, for example), the Grand Cherokee is the perfect vehicle to choose.
It delivers a smooth ride on the road along with plenty of technology and other comforts that make it easy to spend a lot of time in it, but also can handle anything that comes its way once you veer off the pavement.
Use the right credit card for your rental
When renting a vehicle, it's important to make sure you are covered in case you get into an accident. Damage waivers are typically available to purchase from your rental company at a cost of about $10 to $20 per day, but some credit cards, including the Chase Sapphire Preferred Card and Chase Sapphire Reserve® offer a primary damage waiver in case of damage or theft. Since the insurance is primary, you won't have to file a claim with your personal car insurance if there's damage to your car. You won't have to pay a hefty deductible or be subject to rate changes, but be aware that coverage is only valid on rentals of 31 days or less.
Bottom line
Road trips will continue to be a big part of the way Americans travel for the foreseeable future. Once you decide where you're going and what type of road trip you'll be embarking on, finding the right vehicle for the trip is the next step.
Just promise us you'll take our advice on how to skip the line at the rental car agency.
Featured photo by © Marco Bottigelli/Getty Images.
SPONSORED: With states reopening, enjoying a meal from a restaurant no longer just means curbside pickup.
And when you do spend on dining, you should use a credit card that will maximize your rewards and potentially even score special discounts. Thanks to temporary card bonuses and changes due to coronavirus, you may even be able to score a meal at your favorite restaurant for free. 
These are the best credit cards for dining out, taking out, and ordering in to maximize every meal purchase.
—
Editorial Disclaimer: Opinions expressed here are the author's alone, not those of any bank, credit card issuer, airlines or hotel chain, and have not been reviewed, approved or otherwise endorsed by any of these entities.
Source: Read Full Article