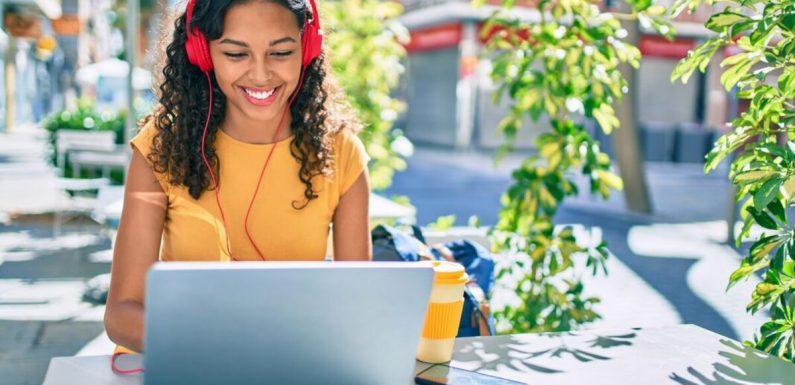 We use your sign-up to provide content in ways you've consented to and to improve our understanding of you. This may include adverts from us and 3rd parties based on our understanding. You can unsubscribe at any time. More info
Spain's new digital nomad visa offers British expats the chance to work remotely under the sun. A team of specialists at Wizz Air gave an exclusive explanation to Express.co.uk. The digital nomad visa allows foreigners to live and work in Spain for up to one year.
Spain's digital nomad visa – details
The company/s that the remote worker or freelancer works for (or has a working relationship with) must be located outside of Spain.
You must be able to prove that you have been working with that company or having a freelance relationship with your clients for at least three months prior to your application.
Incomes received by Spanish companies must not exceed 20 percent of their total professional activity
Provide a copy of your criminal records certificate with a minimum validity of 90 days
Demonstrate either three years of prior work–related experience or be a graduate/postgraduate from a reputable university, vocational training, and business schools of recognized prestige
Have a minimum one-year contract with that same company
Proof of health insurance
Lastly, there are income requirements for the Spain Digital Nomad Visa. To qualify, you must earn at least 200 percent of the monthly Spanish minimum wage, which equates to 28,000€ (£24,999) per year or 2,334€ (£2,083) per month
The Wizz team said: "A rather appealing component of the new digital nomad visa is in relation to tax.
"Spanish authorities confirmed in December 2022 that the corporation tax for digital nomads will be reduced from 25 percent to 15 percent."
They added: "Spain's most obvious attractive feature has to do with its sunny Mediterranean climate, averaging 300 days of sun a year.
"This type of weather not only permits people to go outside more and actually engage in after-work activities, but also is a huge factor in boosting mental health. Exposure to regular sunlight increases levels of serotonin, the happy hormone, in the brain and so increases people's happiness and in turn life satisfaction."
Expats could also save on essential costs such as groceries, by relocating to Spain from the UK.
The team said: "Spain's cost of living is considered relatively low compared to other places in northern Europe.
"The average cost of living in Spain is 18.2 percent cheaper than that of the UK, which could be the main reason 300,000 Brits have chosen to retire in Spain.
"The average cost of a pint of home beer in the Costa del Sol is 1.75 euros (£1.56) making it a digital nomad heaven."
However, the Wizz team said expats will need to think carefully before deciding to make the move to Spain.
They said: "The long list of requirements in order to apply and get the digital nomad visa approved can seem demanding.
"Yet a con that catches the eye is the minimum income requirement. If the individual looking to work remotely from Spain does not earn at least 200 percent of the monthly Spanish minimum wage, then they will not be eligible for this visa."
Expats will also need to have worked for their company for at least one year, or show an existing relationship with freelance clients.
The team added: "It may be difficult for a digital nomad to integrate themselves into the culture of their host country.
"Due to the language barriers, forming relationships may prove to be difficult, while existing ones may be strained."
Expats could take Spanish lessons before moving to Spain or join a class once they're settled.
Although English is widely spoken in some expat areas, it may still be hard to live in Spain without Spanish.
Source: Read Full Article